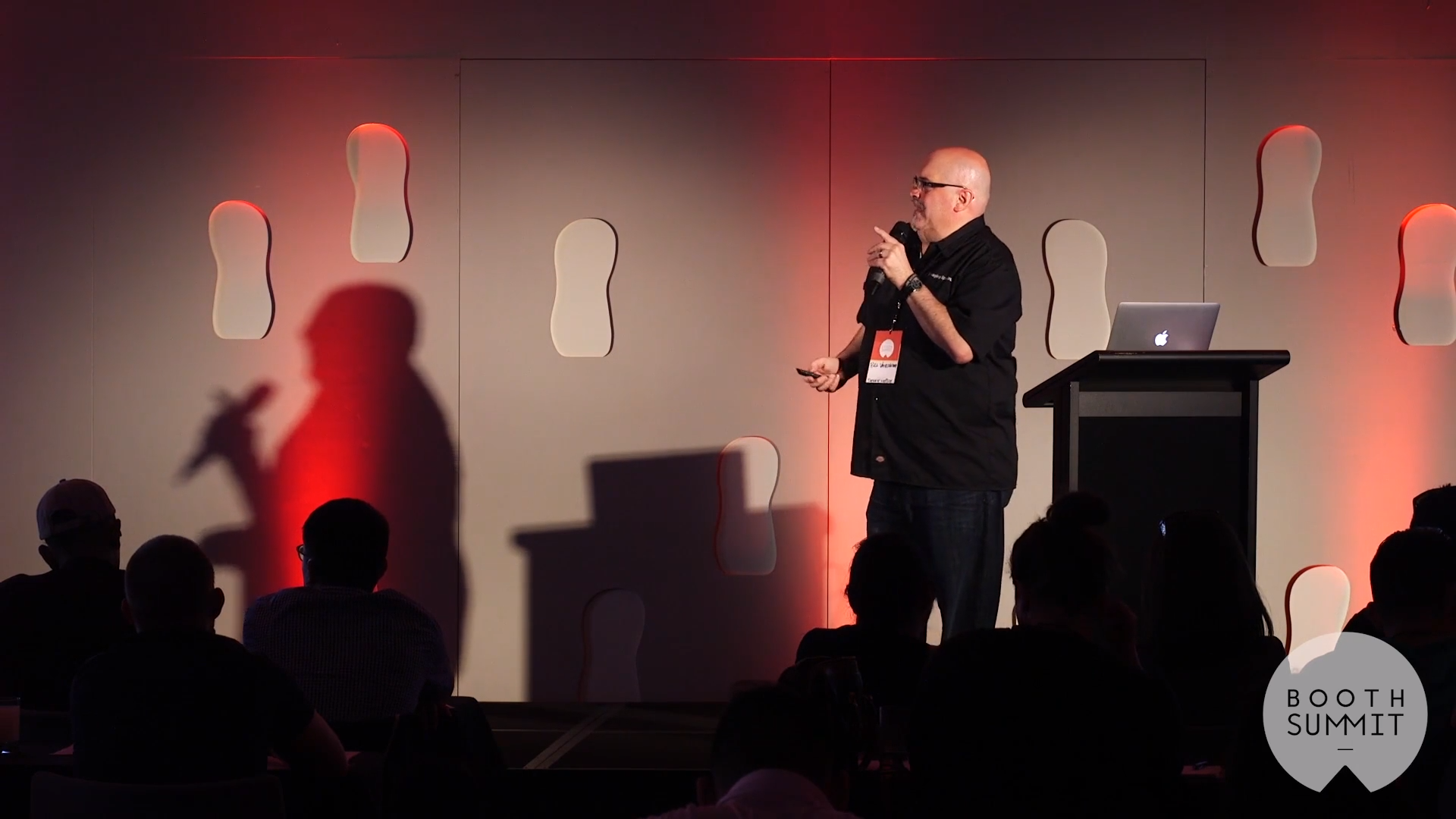 Everything You Need to Know About the Basics of Photography!
With over 8 years of experience, Bill Vahrenkamp explains how he got started using his first Windows PC along with Breez to start his photobooth business.
Photography Basics
What's the difference between a zoom and a prime lens? What's a crop sensor? 
In this video, Bill explains the in's and out's of exposure, cameras and lighting as well as the importance of investing in good glass (lenses) to increase the longevity of your investment.
Exposure
It's mentioned that the perfect exposure is a balancing act of your ISO, Shutter Speed and F-Stop but this also includes ensuring that your colors are correct as well.
One major tip that's shared is to never use auto ISO in your photobooth, as this is the main cause of different exposures on a single strip (which can make guests look like ghosts!)
ISO
This can be compared to film (if you remember the old days). ISO 100 will have a cleaner picture but needs a lot of light vs. ISO 1600 will be a lot more grainy but will allow you to shoot in darker environments. 
For most people a grainy image isn't noticeable in a photo strip however if your guests plan to print larger images later, this can be something to consider.
Shutter Speed
Your camera typically has a maximum flash sync speed and this is usually in a fraction of a second: 1/60th as an example.
If you notice that your image has black bars going across it, then you'll know that your shutter speed is too high. Alternately, if it is too low it may be blurry or will allow too much ambient light and will look like you're at a rave. As always, consult your manual so you know what your specific camera suggests. 
F-Stop
This is a big one, especially when shooting events with multiple people in a single photo. You may notice some numbers such as f2.8 or f5.6 and this is another way that your camera measures lights. Take f2.8 for example, this will allow a lot of light in but will only allow a shallow depth of field that's similar to a portrait photo that's typically seen. For f16, this will allow less light into the camera but will allow an entire scene to be in focus, which is great for group shots!
Also Covered:
Auto vs. Manual Focus
White Balance
Exposure Modes
Flash Strobe
Accessories
Printers
Backdrops
And more!
We're confident that after watching this, you'll be eager to use your gear and knock out that first event!
---
Want to learn more tips and tricks on how to have a successful photo booth business?
Check out our other blog posts and our 26-Episode Video Series where you can hear from real PBSCO Photobooth owners on how they've led their businesses to success!