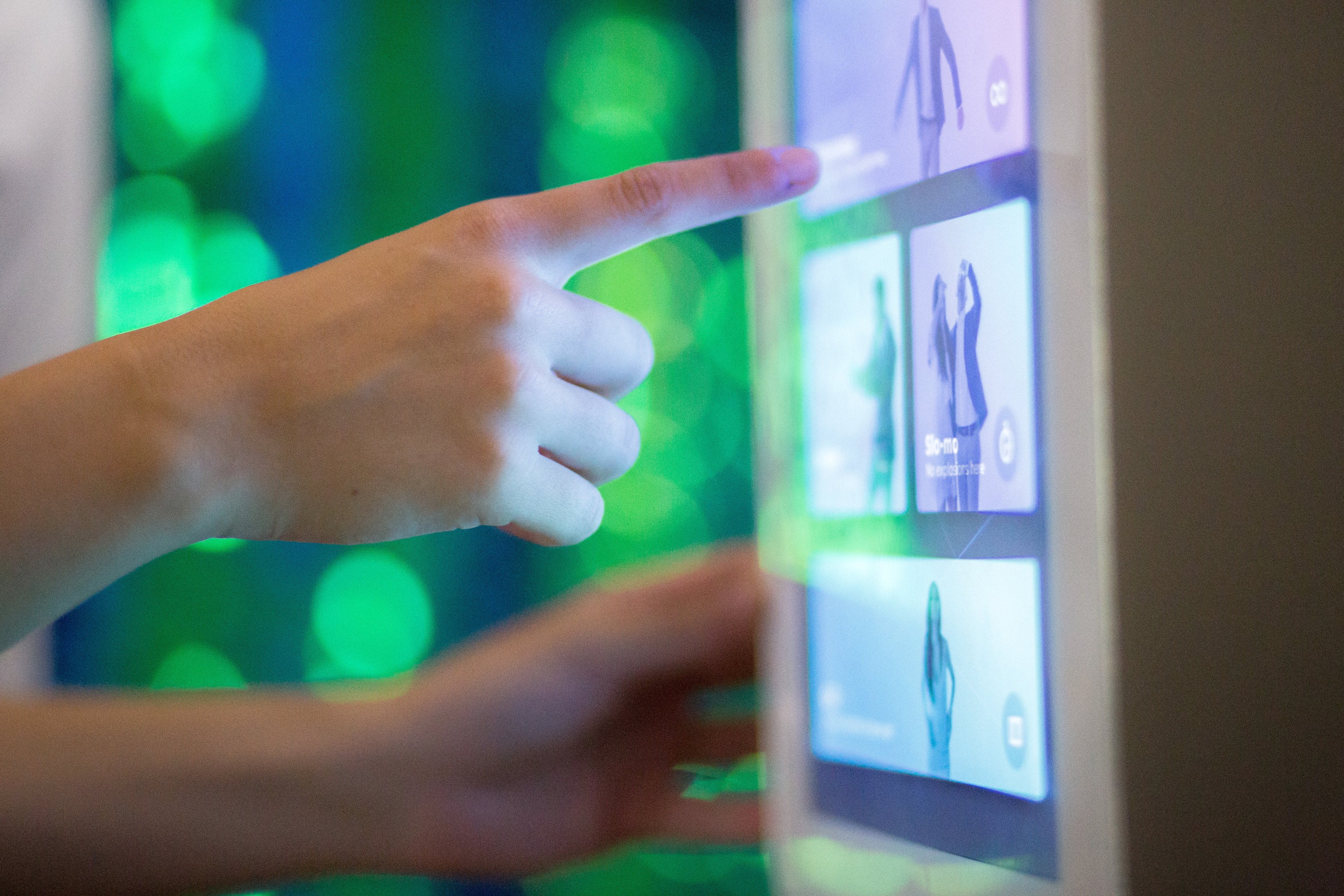 The Benefits of Investing in a Photo Booth for Your Brand
While marketing for your business you may face many struggles along the way, but here are 7 marketing problems that a photobooth solves.
Interactions with people at events
Whether you are launching a new product or just trying to get your brand name out there it's sometimes difficult to get people just to participate. Even offering free products or swag has lost its touch. One thing you can bet on is that people love pictures of themselves, and not just tacky backdrops and big glasses, but something different and totally interactive. People tend to respond really well to experiences, even if they are short in duration.
Incorporating a photobooth helps you attract people by using fun interactive experiences like photos that print on-site. Green screen setups that take people away to crazy cool spots or animated Boomerangs that create ultra shareable images.
Photobooths have been proven to increase interactions with people which is why they are so popular and used by so many of the worlds biggest corporate names. Just take a look at SXSW. All the big names have photobooths at their booths, Facebook, Google, etc...
Collecting Information
The other problem with just handing out free products is that you can't track anything once it's been handed out. Did they use it? Did they like it? But most importantly did they buy it? Asking that person to complete a form before they get the free product is even more difficult.
The biggest issue I had working in the insurance marketing world was getting people to come near us. Do you know what people hate more in this world than being "sold"; the answer is being sold insurance.

We tried all the swag you could imagine and even after finding a few amazing things that brought people to our booth, they would just grab and go... and those giveaways add up! With an average cost of $4.00+, and people simply walking away, we had no way for us to follow up with them.

One year at an insurance convention we had decided to incorporate an insurance themed photo booth. Our booth turned out to be the busiest booth at the show and in the end we not only got to interact with everybody that visited our booth but we had their contact information as well! 

A few months later while visiting some potential clients that had attended the trade show, I saw our photobooth photos on their desks that had our logo on them! This was amazing for building great brand awareness.
Interactions After Events
I always thought we'd be better off handing out $5 bills to people at our table than give away free swag. I mean... who wouldn't want to stop by and collect a $5 bill and in exchange for their email, I know I would. Although it isn't fun that's certainly memorable.
Emails for interaction after an event is what is really important to make sure you get your point across and we were not getting that. This all changed once we brought in a photobooth.
We got to contact our guests twice after the event. Once to give them the link to the gallery where they could download their photos and share it on social media and then again with targeted marketing campaigns. Many of the offices shared albums of the pictures and people shared the images on their Facebook, Instagram, and Twitter accounts! (This is a great excuse to create one of those accounts for your business!)
Gaining Visibility
Tradeshows are great an all but you usually end up getting the same people over and over again. As a marketer you are always trying to find places where your target audience is and event sponsorships are a great way to do this. Once again, you are faced with how to actually get your ROI out of sponsoring an event when having your logo on a banner only goes so far.
By offering a photo booth to events or charities this will make them happier than ever! Almost all charities are looking for photobooths to sponsor their events, so you will be providing them a service that is much needed for them. In exchange for your photo booth at the event, you will be able to brand yourself and collect guest information such as phone numbers and emails! 
Control Over Branding
Nowadays the corporate identity manual might as well be the spoken gospel. Brands want to keep their look consistent across the board and a photo booth can certainly incorporate this!
When you purchase a photo booth you have complete control over how it's going to look. The print template, interactive screens, backdrop, the individuals running the booth can all be configured to make sure that the visuals are on-brand. You may be surprised at how a booth can be transformed with a quick vinyl wrap or branded decals.
Portability
My last point as to why adding a photo booth is a great addition to any marketing team is how portable these booths truly are. Tradeshow booths can come with a crazy amount of set up and adding another giant thing is not something you want to do.

These booths come in 2 small rolling cases that fit in the back of most cars (see photo below) and can even be easily shipped in their case.  
Buying a booth will pay for itself in just a few short events and will be so much cheaper and rewarding than buying and storing thousands of branded stress balls that will just end up desk drawers.
---
Want to learn more tips and tricks on how to have a successful photo booth business?
Check out our other blog posts and our 26-Episode Video Series where you can hear from real PBSCO Photobooth owners on how they've led their businesses to success!