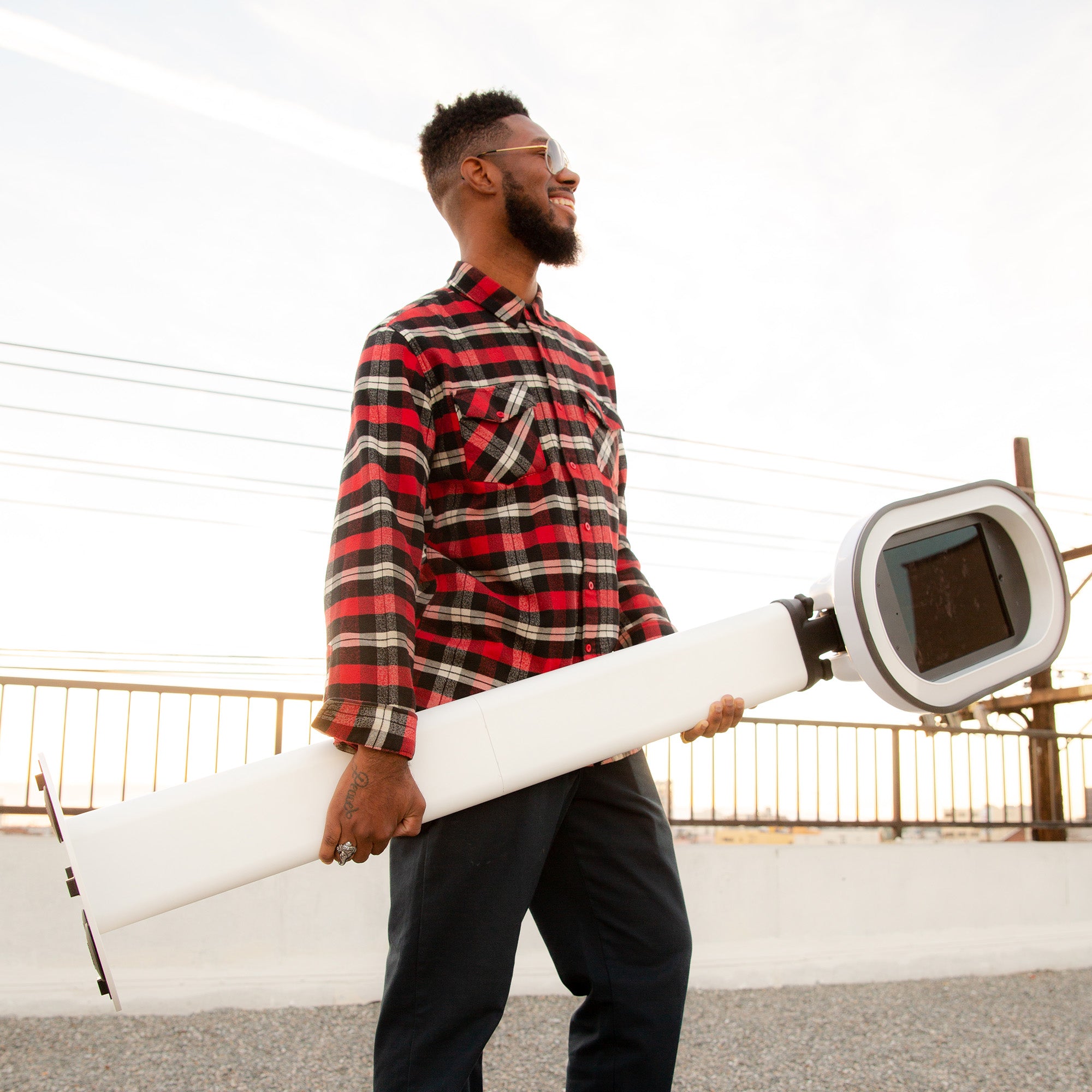 Entrepreneurs
Whether you're an event enthusiast, a creative spirit, or a business-savvy go-getter, you'll find valuable information on how to start, run, and flourish in the photo booth industry. So, let's capture the essence of success, one snapshot at a time.
Start your Photo Booth Business
Photo Booths for Entrepreneurs
Being an entrepreneur involves more than just starting a business; it embodies a particular mindset of innovation, networking capability, and resourcefulness to create and manage business ventures.
As an entrepreneur, you have a particular skill set that makes you uniquely great at what you do. Consider what that skill, or niche, is, and ask yourself how you can go the extra mile with it. 
Whether you're just starting out or have established yourself in your chosen industry, photo booths are an increasingly strategic way to upgrade your business. The photo booth market is estimated to reach a worth of $1 billion by 2027, so you might want to get in on it now to establish yourself as an industry leader.  
If you're still not sure, here are five reasons entrepreneurs should consider acquiring a photo booth for their business:
A photo booth can provide a steady and diverse source of income. Entrepreneurs can rent it out for various events, generating revenue from weddings, corporate gatherings, parties, and more.
Entrepreneurs have the flexibility to choose when and where they want to operate the photo booth. This flexibility can be especially appealing for those looking for a work-life balance.
As the business grows, entrepreneurs can expand by acquiring more photo booths or offering additional services such as props, customized backdrops, or digital sharing options.
A well-run photo booth business can help build a strong brand and reputation within the event industry. Happy clients can become repeat customers and refer others. Photo booths at events can be branded with the entrepreneur's logo and contact information, providing excellent marketing exposure to a diverse audience.
Entrepreneurs can leverage technological advancements, such as digital sharing options and online galleries, to enhance their services and attract tech-savvy clients.
Owning a photo booth can be a rewarding entrepreneurial pursuit, offering financial potential, creative opportunities, and flexibility. Success in the photo booth business often depends on effective marketing, excellent customer service, and adapting to evolving event trends. PSCBO's got you covered with all the resources and marketing materials you need to succeed in your business.
Photo booths are perfect for:
Marketing and Branding Experts
Schools and Community Events
Restaurants, Bars, and Clubs
See How Much You Can Make
Use our easy profit calculator to analyze search volumes in your area and see how profitable a photo booth business can be for you.