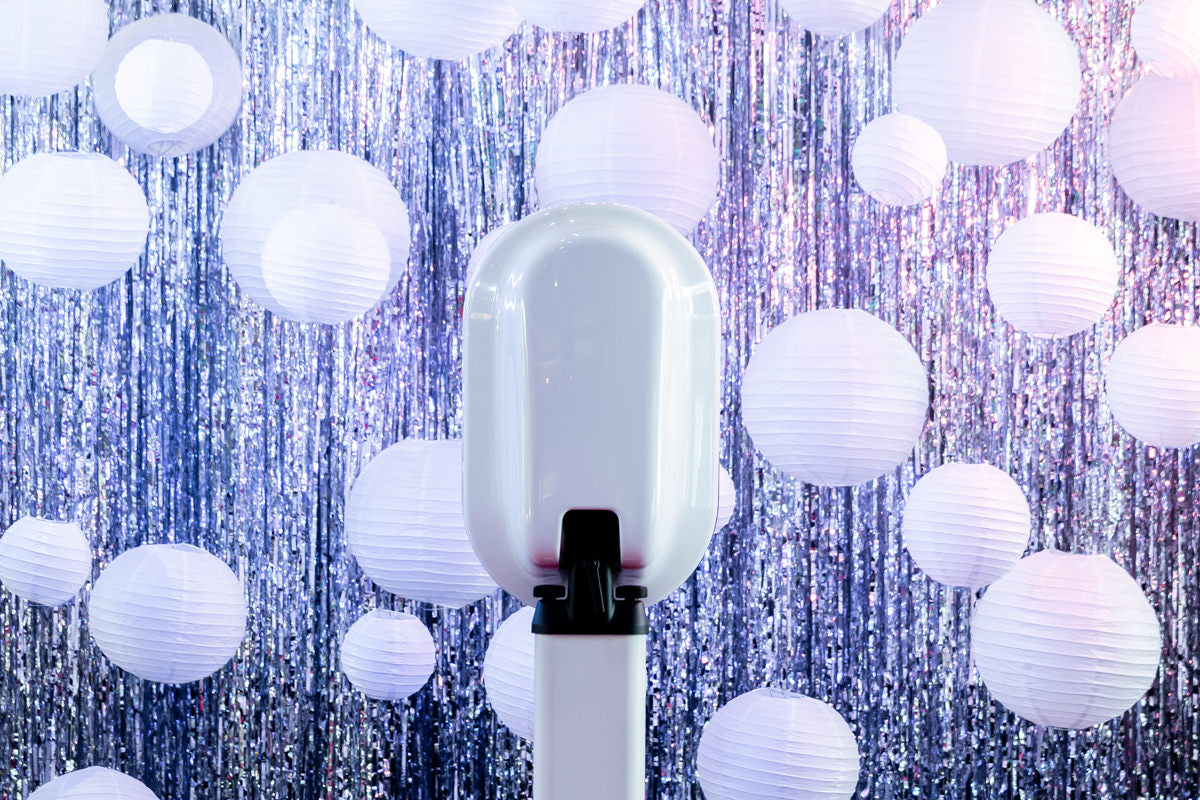 Do I Need a 360 Photo Booth?
A 360 photo booth can act as an exciting addition to any event. You're offering so much more than a standard camera. You're creating a fun experience that guests will be talking about long after leaving events. Any event can use a photo booth to upgrade guest experiences: birthday party, wedding, festival, or fashion show. Best of all, owning a 360 photo booth could earn you a substantial profit.
Benefits of a
360 Photo Booth
One of the main reasons to offer a 360 photo booth is to give clients something new and unique. The camera takes pictures by spinning around subjects. Memories are captured at every angle and can be shared instantly online. A 360 booth is a great addition to products like Guac and Chips which includes the ability to print photos using wired and unwired printers. Both booths are lightweight, making them easy to store and transport. Many businesses own multiple booths because they are very reliable sources of income, and the uses of each complement one another very well!
Your clients will look for social sharing capabilities. Attendees feel like they are part of the event and eagerly look to upload photos to social media platforms. You get free advertising as event-goers share the brilliant pictures captured with the photo booth camera. 
Businesses can reap the benefits of using your 360 photo booth at events. After customers share photos taken at a festival, concert, or show, the event could go viral and attract more guests. According to Global Market Insights, as of 2021, there are a total of 4 billion social media users around the world. Expand your reach by enabling social media sharing for your photo booth events.
Photobooth Supply Co's photo booths like Salsa are designed with a modern audience in mind. The Salsa photobooth, like Guac and Chips, pairs well with a 360 booth. With Salsa and a 360 photo booth, you could use digital props and frames to create fun effects to keep clients and event attendees coming back for more. You could also offer customization to clients who plan to use your photo booth services. For instance, you could even create a hashtag or frame specific to the event.
Return on Investment with a 360 Photo Booth
Buying a 360 photo booth is a purchase that will have you recoup your investment in no time. You could earn as much as $1,500 for four hours of unlimited use for a single event. Some businesses may reserve your 360 photo booth for a long-term rental agreement. Conventions, hotels, and museums are just a few examples of the companies that could help you earn daily, weekly, or monthly revenue for your photo booth.
Upfront costs are minimal, with most only needing photo media and access to social media sharing. Since running a photo booth business requires traveling and delivering the booth, you could operate out of a home office. Most companies choose to own multiple photo booths and manage several engagements per week.
Photo booths are easy to maintain and don't require extensive tech-savviness. You don't need to be a professional photographer to own a photo booth.
Notably, the photo booth industry will continue to grow over the next several years. According to MarketWatch, the global photo booth industry had a value of more than $336 million in 2019. By 2026, projections value the sector at over $730 million.
Do I Need a 360 Photo Booth for Return Clients?
Not everyone wants to pay for a professional photographer to capture their special moments. Your photo booth business will appeal to those who wish for many guest photos without the exorbitant price tag. Pictures from the photo booth are high quality and ready in seconds. With digital images, clients can save pictures forever. Some guests may request digital-only pictures with no need for you to supply a printer and photo media. Setup is quick and easy, with most booths ready in a few short minutes. Assembly isn't complicated and won't require specialized tools to put the booth together.
Most photo booth clients will often become repeat customers. A 360 photo booth is an excellent way to make events more fun and exciting. Many guests head to photo booths when there's downtime at an event which can prevent boredom. After a party's success, you'll be more likely to hear from the client again to reserve the booth for a future event.
Word of mouth will also attract new customers to your photo booth business. Make sure your contact information is easy to find and share during events. Keep up-to-date social media pages to show off all your pictures from the photo booth. Photobooth Supply Co is here to help you launch your new photo booth business. Contact us today to learn more about our products and services.