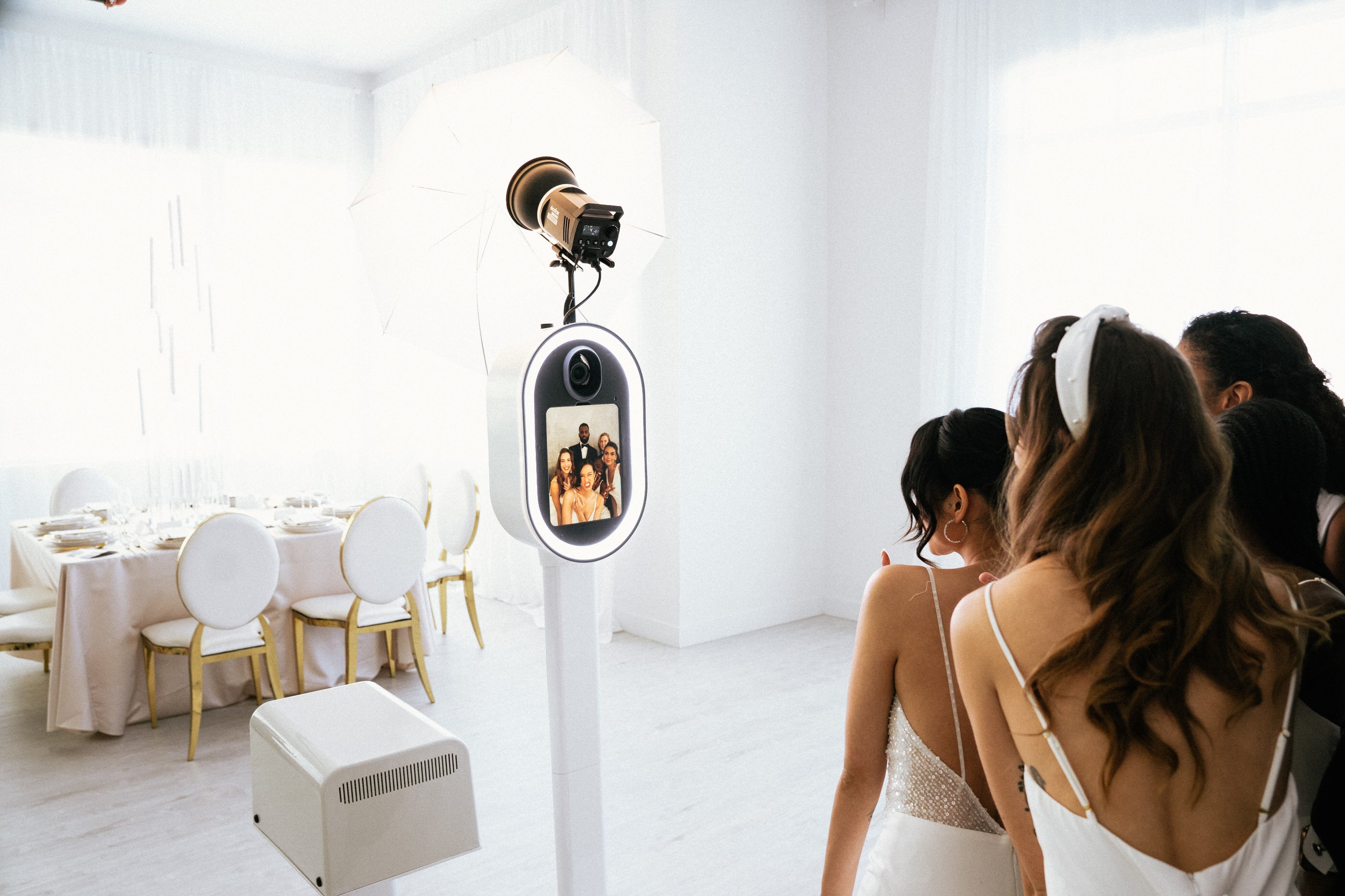 6 Tips to Book Luxury Photo Booth Clients
Whether you're looking to start a photo booth business or you're an existing photo booth owner and ready to take your business to the next level by expanding into the luxury market, your number one question will undoubtedly be how do I attract high end, luxury clientele? 
There's no secret to this question, the answer is simple. 
If you can offer a photo booth that looks modern and beautiful and provides an experience of the highest value, as well as confidence in your ability to meet the needs of high-end clients then you're almost there!  Here's 6 tips to book luxury photo booth consumers. 
1. Know Your Luxury Photo Booth Clients
Take time to build out the profile of your perfect client that is as detailed as possible. It will really help you to come up with a more accurate way of marketing to this type of client, as well helping you decide the best photo booth to fit with their persona. Think about who they are. Whether it's their age, profession, income or geographic location. What do they want from their photo booth experience? And what type of service are they expecting? What do they care about; it could be their hobbies and interests as well as their values and beliefs. 
2. Know Your Luxury Photo Booth Trends 
It's important for any luxury business to stay up to date with the latest trends and developments, especially if you want to stay ahead. And the same principles apply if you want to break into the luxury photo booth market and attract those high-end clients. A DSLR photo booth is a perfect solution for the luxury market, as it offers the best quality photo captures as well as keeping you on trend with exciting video capture options. 
3. Develop Your Photo Booth Marketing Strategy
We know that no one needs a $12,000 watch. They want one. Luxury photo booth clients do not make decisions based on practicality either. Your high-end strategy should not place focus on features but rather the benefits of having a beautiful photo booth producing quality captures. How does your photo booth contribute to the lifestyle that your target client wants to enjoy? How does it enhance their event and self-image? Can it create the look they want? 
Beautiful visual content is also expected from luxury brands, whether it's included on your website on your social media. Utilize your luxury photo booth to create this content. A DSLR photo booth is perfectly positioned to do just that. 
4. Establish Luxury Authority and Credibility 
It goes without saying that customers and clients are far more likely to engage and support companies they trust. This is especially true in the luxury market. As the price points are much higher, how do you go about establishing this trust and credibility?
It's all about content. Most clients will be researching online before booking a luxury photo booth, especially if they are looking for a new exciting exclusive photo booth experience that they want to try. 
Think about your target clients' needs, and the questions they might have. What do they want to know about your photo booth company? Use blogs, videos and other content to show your story. 
5. Get Brave and Strategic with Pricing
Luxury clients expect to pay higher prices. A low price to a luxury audience usually means low quality or worse not being exclusive. Have confidence in your business. If you are providing a photo booth of uncommon quality and exclusivity, make sure you are pricing accordingly. 
It's always good to do some research and see how your luxury high end photo booth competitors are pricing. Are you in line?
6. Add a Personal Touch for Luxury Photo Booth Clients
Make sure you are personalizing every step of the luxury client's experience with you. From your website to your social media, to booking, event setups, and post event service, you need to make your clients feel exclusive, special and valued every step of their journey with you. 
Why not follow up your bookings with handwritten thank you notes, or a small welcome gift? Keep yourself at the top of their mind by keeping your clients at the top of yours.
Being successful in the luxury photo booth market is about more than just the event. It is also understanding your target client, emphasizing the exclusivity your photo booth company offers, and highlighting the value your company can bring to their event.
If you are looking at entering the luxury photo booth market, contact the team at Photobooth Supply Co. today; we can help you decide on the best photo booth to help you successfully open the door to this exclusive world, as well as provide a photo booth experience that will delight your clients and help you build a lasting and profitable photo booth business.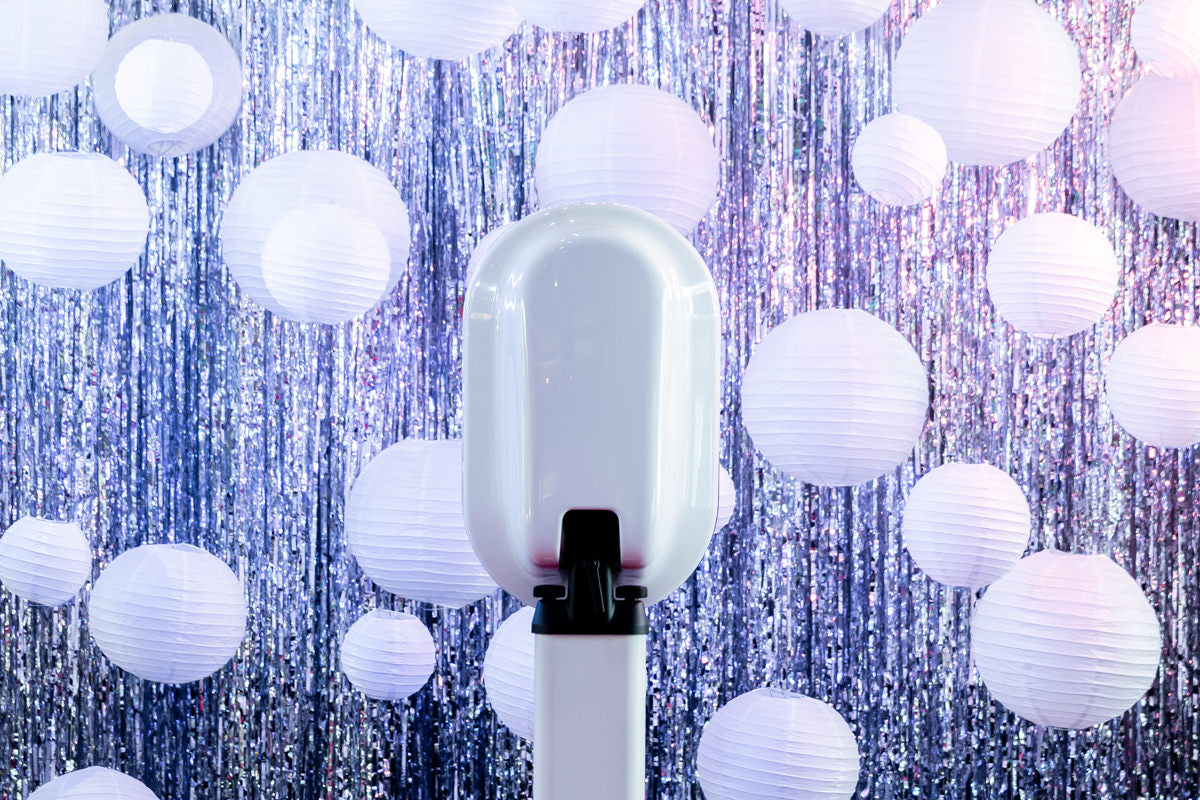 360 photo booth
Learn more about how a 360 photo booth can add to your event experiences and offerings with Photobooth Supply Co. options and photo booth products.
Read more