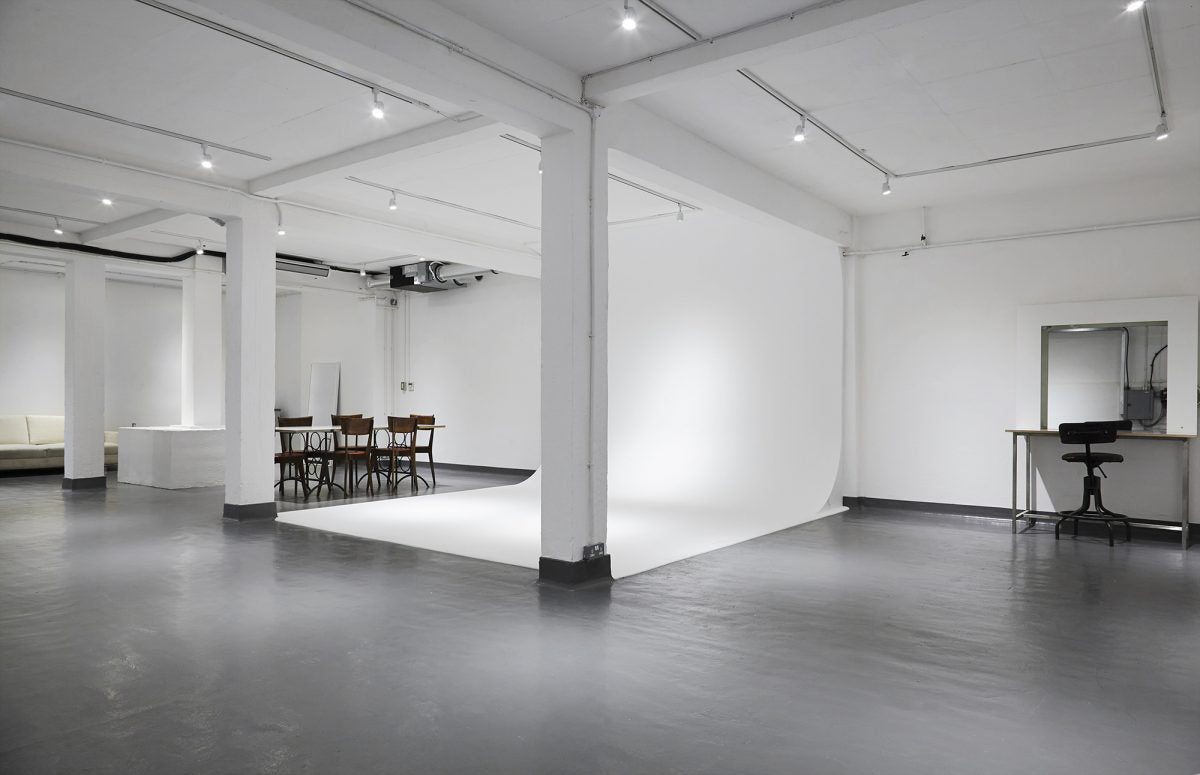 How to Establish an Office Space for Your Photo Booth Business
Whether your photo booth business is just starting off or beginning to grow, something which is important to keep in mind is your headquarters!
It is important to evaluate your company's needs, as well as your own, and figure out what setting is best for you to flourish. This can be a bit difficult, especially when you don't know where to start. PBSCO's very own Photobooth Strategist Catalina Bloch took the time to share some wonderful, first-hand insight.
In one of her webinars, Catalina discusses which factors you should consider when evaluating the base for your operation. Having begun as a photo booth entrepreneur herself, she uses her personal experience, as well as knowledge from the expansive community of other booth owners, to expand on three size options which are common and may suit the needs of various levels of companies.
1) IN - HOUSE
Bloch's operation, like most, launched from her very own home.
"We had the one photo booth, it lived in our garage [and] in our basement..."
For many new owners, this is an excellent option while you are building your portfolio and finding clients.
Especially if you are working towards an initial return on the investment, it can be a great way to save money and devote the time you need to run the business from your house, instead of running back and forth to an office space.
However, something to keep in mind; Catalina shares how keeping the professional so close with the personal became inadequate. "The business started to take over our house..." she explains that the growth of her photo booth business started taking a toll on their home life.
Once you have more and more bookings, hired attendants, acquired more products and accessories, it may be time to consider expanding your headquarters to a more accommodating location in order to explore all the potential of your momentum.
2) STORAGE UNIT
The second experience which she shares is a well-equipped storage unit featuring wifi, security, electrical as well as a sole purpose location.
These are the most basic necessities when you are beginning to expand but want to take a smaller step. The unit was more spacious than her garage and allowed her to really give her new business a home. With wifi and electrical available, her team could easily access the materials and set up the booth for testing if need be.
3) STUDIO/WAREHOUSE
Often, growth will sneak up on you - great job! Before you know it, you'll realize you need to spread out further to achieve maximum results.
As Catalina's business, personnel and assets grew, the demands for improving her service to clients led her to search for a larger space. When you are yearning to provide more complex setups, which means more time for extensive testing, the last thing you want on your plate is figuring out what you need to move so that you can drag the booth to a larger space to get everything just right.
When your business has grown, and with it your team, they will need space which is available at a moment's notice. Let me put these pictures in your future and tell me which sounds like paradise and which sounds like chaos: a nice relaxing Sunday breakfast in your home with your family or your garage bustling with employees, props, cameras, etc and team members barging in to ask 'just a quick question' then 'can you show me how to...' Before you know it, Sunday Funday with the family, friends or personal time has taken a backseat to the business.
In order to continue moving forward, it may be time to consider a permanent residence for your business with a larger capacity. Catalina found that moving to a studio or small warehouse provided her with a location whose sole purpose was to run her business and be available for testing and customization.
BUDGET
Expense is an important topic for any profit-oriented institution and a physical expansion is a big expense.
If you are looking at renting a new space, you will also gain the not-so-fun bills that are part and parcel of moving out of your home. Keep in mind that you will need initial investment funds such as; first and last month's rent, deposits for electricity, heating, wifi, and don't forget the insurance payments.
Sharing is Caring
Catalina shares with us a great piece of advice:
"Because real estate is obviously very expensive, you want to find a place that can maybe have a dual purpose."
For instance, if you are thinking of opting for a studio type space but can't afford the rent on your own, it could be a great idea to share the rent with photographers or other entrepreneurs whose business plan might complement yours. Another business that needs a location after hours or on weekends might be a win-win!
Or, if a photo booth is simply an addition to your primary business venture, such as event planning or entertainment services. Adding more space is an amazing opportunity to grow the other aspects of your services and supplies there as well.
Location, Location, Location
Another thing to take into consideration when shopping for a new home for your business is the environment of your location. Most photo booth / entertainment companies do not require a headquarters which is a 'destination' - it's more about storage and your individual needs. Your target consumer will most likely have learned of your services online or through word of mouth. Therefore, street visibility/window real estate is not going to be a priority. Finding a location without the visibility of a storefront, such as an industrial plaza, is a great compromise to save you money and resources.
With all that said, keep in mind that highly successful, profitable photo booth businesses have proven it is completely possible to run a photo booth business directly from their own home for the duration of their business endeavors. It really depends on you! If you truly feel that you have outgrown your home or need to expand, pursue all of your options, take your time shopping around, and really take a hard look at what is going to benefit you.
---
Want to learn more tips and tricks on how to have a successful photo booth business?
Check out our other blog posts and our 26-Episode Video Series where you can hear from real PBSCO Photobooth owners on how they've led their businesses to success!