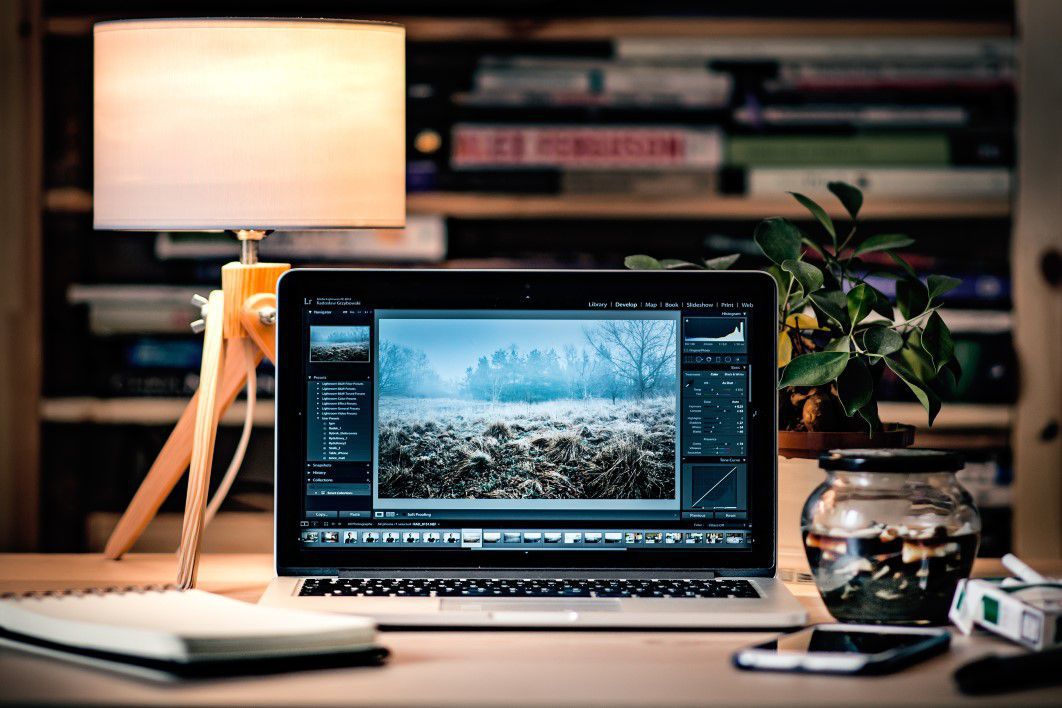 3 Simple Tricks to Make Post-Processing Your Images a Breeze!
What a night, right? You've captured countless memories, provided the best guest experience possible, and it's time for the final step.
Post-processing.
What is post-processing? Well, it's whatever you do to the photos after the event has ended. 
While this is going to vary from person to person, we're here to give you some tips in case you're new to the photo booth industry.
Let's dive in.
Watermarking
This is a controversial topic amongst photo booth owners. Some like to watermark their images, while others think it looks tacky.
At the end of the day, watermarking is a great way to market your business through the photos that guests have captured.
If you do decide to watermark your images, make it small and tasteful. No, don't go putting size 24 Arial font on all of your images. It'll just look bad.
Instead, we recommend placing a small version of your company's logo in one of the corners of the photo where it'll be the least distracting. You may even opt to change the overlay so that it's semi-transparent as well.
Doing this one picture at a time in Photoshop or Lightroom can take awhile. But no worries, because we have a solution. Using an application like Visual Watermark will allow you to watermark all of your photos as long as you have a transparent PNG logo to use. 
And even better yet, it'll also allow you to add your copyright metadata.
It's not a free app, but it's relatively inexpensive and will pay for itself in no time!
Resize Your Images
Images are large and the size they consume on your hard drive can add up quick!
You can opt to resize your photos using an application, like JPEG Mini, to save a bit of hard drive space. Again, it's not a free application, but it's inexpensive and will pay for itself in no time! 
I mean, literally ... it'll pay for itself because you won't be buying more external hard drives every week. 
Your clients will also appreciate it when they go to download all of the images from the event!
Upload Your Images
Most photo booth owners have some sort of online gallery where their clients can view their photos.
While these galleries are great and we recommend having them to show of your work on your website, let's be realistic. How many clients are going to send all of their guests a link to the online gallery?
The answer is not very many.
That's where Facebook comes in. Facebook is a vital tool for your photo booth business. Not only should you be maintaining an active social media presence on Facebook, but also using it to upload your photos. This will allow guests to find their newly captured memories easily and allow your company to be discovered by others.
An example of a Facebook Gallery
If possible, tag your clients in the photos. This way, their guests will immediately start seeing the photo booth photos because you tagged your clients. Definitely get permission to do this beforehand, just in case.
And most importantly?
Upload the same night.
I know, I know, you just got home after a long event and you're ready to close your eyes and go to sleep. We get it. But, if you can dedicate just one hour after the event to uploading photos, it'll pay off. After all, when we leave an event, we immediately want to re-live it through the photos, right?
Once the photos have been uploaded to Facebook, you can take it easy and rest for the evening. But, make sure the next day you're uploading the photos to a service like Dropbox, so that you can easily send your clients an email with their photos. A lot of times clients would prefer a digital download versus a physical USB or CD with their photos.
At the end of the day, it's much easier to keep track of our computer files than it is a tiny USB stick.
---
And that's it! We hope that these three simple tricks will give you some ideas when post-processing your photos!
Want to learn more tips and tricks on how to have a successful photo booth business?
Check out our other blog posts and our 26-Episode Video Series where you can hear from real PBSCO Photobooth owners on how they've led their businesses to success!