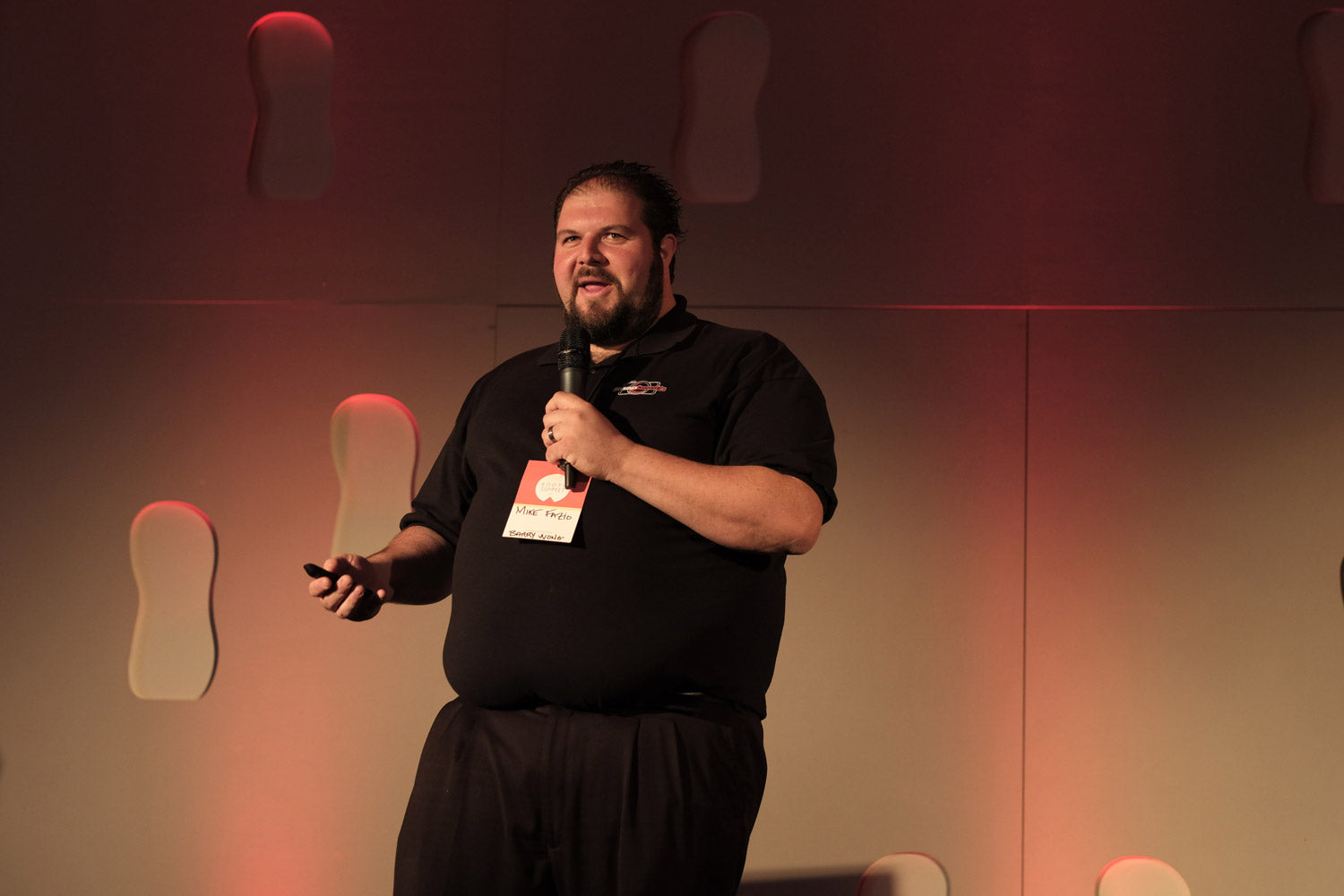 Growing your Photobooth Company with Mike Fazio
At Booth Summit 2017, Mike Fazio from Snapbooth Entertainment discusses how to grow your photobooth business. In this video, he explains how to delight your clients while increasing overall revenue through various practices. 
Topics covered include:
Choosing the best direction for your brand
Separating your personal/professional world
Social media marketing
How to get reviews
AdWords
And more!
Foundation for Success
Mike explains that it's important to build your brand so that it may lead to future clients. This can range from having a great graphic designer, great standing relationships with specific venues/event coordinators, which will ultimately lead to positive reviews on your behalf, and more work!
Social Media
Having a consistent look whether it's Instagram, Facebook, Snapchat, etc. is the best way to show potential clients what you have to offer. It's important to capitalize on holidays so that you can bring a personal element to your brand, which can make you a lot more relatable. So you're not good at the social media thing? No worries, there's plenty of companies that'll do it for about $200-$500 a month.
"The biggest win for social media, is doing it."
-Mike Fazio
Getting Reviews
Mike suggests that calling your clients about 1 week after an event is a great timeframe. You may offer incentives such as a Starbucks gift card or discounts on future bookings in exchange for a review on your service. If you want to leave a lasting impression, a handwritten note is very personal and goes a long way! 
Price Shopping
Ensure that you are quickly and efficiently sending out quotes when requested. Standing our in your market whether it's a premier building or venue in addition to having numerous client reviews will instill credibility in your brand. Set your price and don't undersell yourself... you're worth it!
Experience
Create an experience and I promise that you'll have all your guests bragging about how much fun they had at their event. Always remember to show up early, prepared with backup equipment and have a checklist for your entire team so that there aren't any surprises during the event.  
Presentation is Key
Having amazing marketing materials such as professional photos of your booth, brochures, past samples that are easy to access is essential. As a bonus, a good way to stand out is by having a video highlighting some of your best events which can really assist with visual storytelling. 
---
Want to learn more tips and tricks on how to have a successful photo booth business?
Check out our other blog posts and our 26-Episode Video Series where you can hear from real PBSCO Photobooth owners on how they've led their businesses to success!