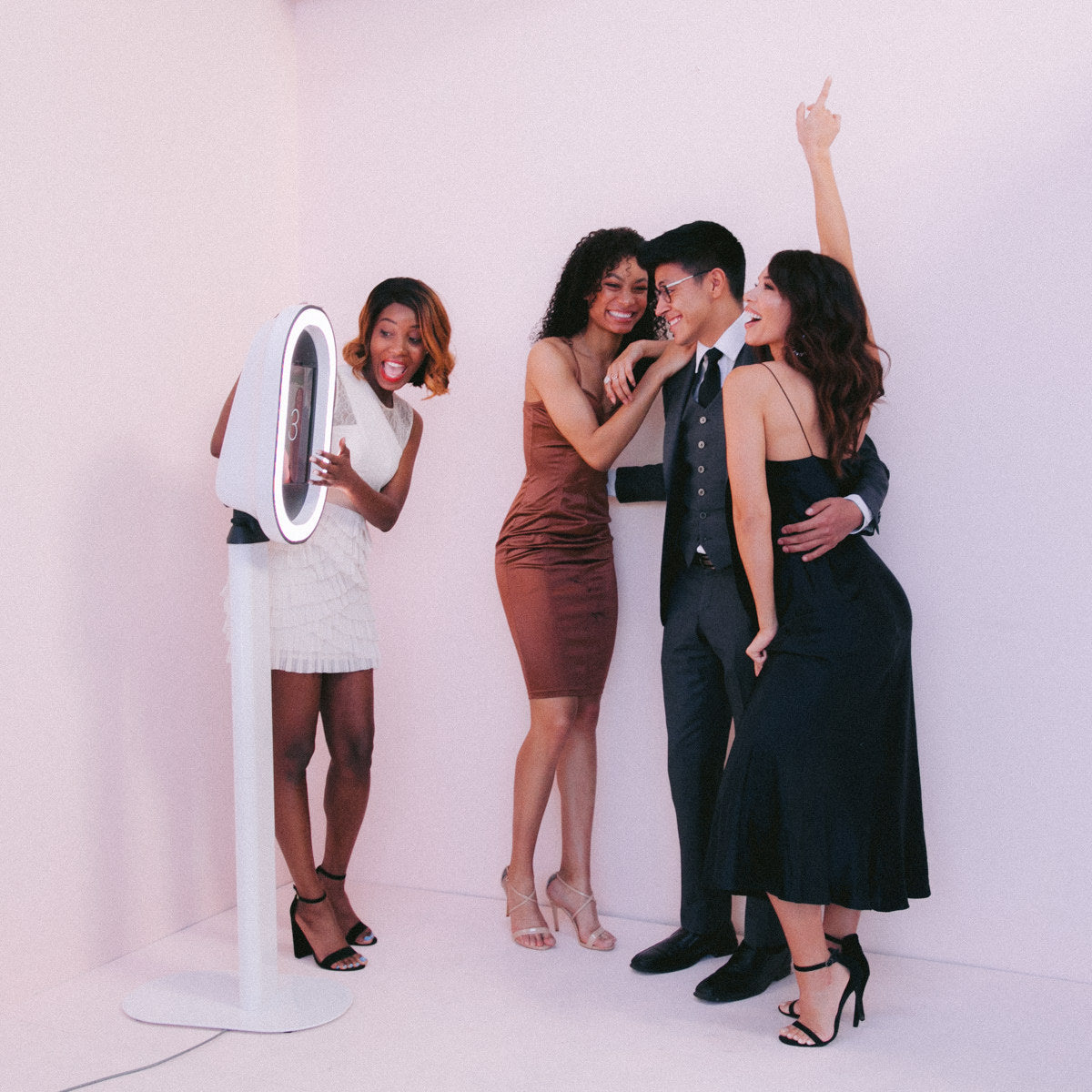 How to Increase Your Prices and Your Bookings as a Wedding Photographer
I've been to dozens of wedding photography workshops.
They all say the same thing: "Charge what you think you're worth."
Well, as much as I would like to think that I'm a $20,000 wedding photographer, the simple reality is that your market will dictate your prices.

The cost of living and the average income of your city largely determines the ceiling of how high you can price yourself.
But, before you give up on that $20,000 dream, there is a way to break through the lower-priced threshold.

One of the best ways to justify a higher price as a wedding photographer is to incorporate other services into your packages.
A wedding couple typically looks to book a variety of vendors and services for their big day. A wedding planner, a florist, a DJ, caterers, a baker, a venue, a ventriloquist (hey, we don't judge) - you name it, there's a couple looking for it.

Did you ever play "Which one of these things doesn't belong?" as a kid? How about "Which one of these things does?"
All of these vendors have completely different skillsets.
I don't know about you, but I can't even bake a cookie, let alone a cake!
It's also more or less impossible to DJ and photograph at the same time. If you can figure out a strategy for that one, let me know.

But, there is a service with increasing demand that aligns perfectly with what you do. I put the odds at 90% that your couples have asked you this at one point during your career:
"Do you have a photo booth?"
Photographers...providing...a photo-related service. It's like a marriage made in heaven, so to speak!
There are so many reasons why a photo booth business can be beneficial in the long term for wedding photographers.
Not sure how to offer it?
Don't worry, I got you.
I can teach you how I was able to add a photo booth to my list of services and create a 30% increase in our revenue.
Build a New Brand
I get this question all the time:

"Do I make a separate brand for our photo booth? Or keep it under my wedding photography business?"

I always recommend the former for a variety of reasons. 
(You can check out an article we've written that goes into more detail, here!)

When your wedding photography website says that you also offer photo booths (and family portraits, headshots, etc.) you create uncertainty in your client.
Clients might think that you are a jack of all trades and master of none.

Making a standalone site for your photo booth broadens your available market considerably. You can now easily market your booth rental to corporate events, festivals, school functions, birthday parties, product launches, and that crazy annual family reunion your neighbor always asks you to shoot.


Build a Business You Can Sell
If you've ever tried to sell your wedding photography business, you know it's pretty challenging.
If you have a separate brand that can maintain its profitability without you personally being present at every event, you're creating a truly sellable business. 
In fact, it's not uncommon for a successful photo booth business to be purchased anywhere from $30,000 to $100,000, depending on your revenue.
Price Higher than Competition
How do you price your booth? This is heavily determined by your own market.
Try running a simple Google search for "photo booth rental <insert your city>" and you'll get an idea of what the going rate in your market is.
Before you settle on the market place, keep in mind that you have one huge advantage.
You're one of the services every couple wants to book first. That means that you are able to educate and influence your client's budget on a photo booth. Your expertise builds trust, and between that and the dozens of other things yet to do, why not cross one thing off the list?
Chances are, they'll be happy to sign on the dotted line.

Providing a one-stop shop makes it charging a little more than market price very reasonable.
If you're like I am, though, you're probably wondering if there's anything else you can do to justify charging just a little bit more.
Look into upgrading your booth.
If you offer a newer, sleeker photo booth - the best available in the market - you'll have excellent reason to upcharge your services.
Booths like Salsa from Photobooth Supply Co., have come a long way from the black pipe and drape contraptions you've seen in the past. Salsa in particular can be set up in a matter of a few minutes, and the software can be learned in roughly the same amount of time.
Package Integration Strategies
Because the company is separate from your parent company, you can treat it as a totally different entity.
You can say that you work frequently with "X Booth Company" and if the services are booked together, you can offer it at a discount. This incentivizes them to book both!

Couples hardly ever booked our highest-end package. To try and turn this around, I began offering our photo booth rental as a free add on with it. After making this change, we saw a steady increase in clients opting for our Rolls-Royce package.

Ready to increase your rates as a wedding photographer with a photo booth?
If these strategies worked for our business, there's no reason why they won't work for yours. If you want to try it out risk-free, Photobooth Supply Co offers free marketing materials you can use to promote your booth on Instagram, Facebook, and with an e-mail blast.
Want to find out why photo booths are the one tool every photographer needs? Click here to see our post.