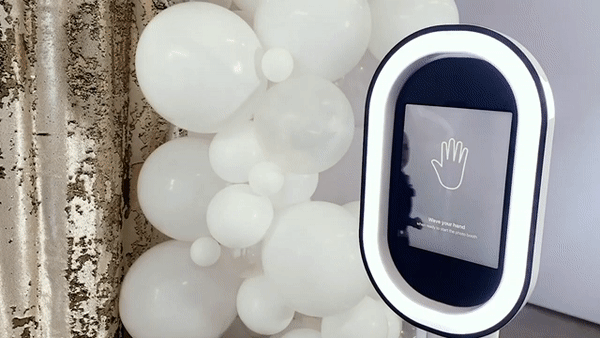 How to Achieve a 100% HANDS-FREE Photobooth in 2020
I think it goes without saying that we're all living in very strange times, for lack of a better word. Due to COVID-19, we understand that many photobooth businesses across the world have been heavily affected.
Whether we like it or not, though, the world of events continues to go on, albeit a little differently. That's why we here at Photobooth Supply Co. have worked endlessly to adjust to this "new normal" and have updated Salsa, our iPad Photobooth Software, with a totally new feature - Hands-free Mode.
Hands-free mode will allow your guests to capture precious moments at their next event without having to physically interact with the booth. 
That's right, a completely touchless photobooth! Cool, right? 
By simply going into Salsa's settings and enabling Hands-free Mode, we're ready to begin. It's important to note, however, that in order to achieve a truly hands-free photobooth, you should only select one capture mode, one filter, one overlay, and enable QR code sharing. Having multiple options available will limit the touchlessness of the booth.
But what about collecting data like phone numbers and email addresses, you may ask?
You're still able to do it using the QR code! 
When a guest scans the QR code at the end of their session with the booth, they'll be directed to a website where they will input their email or phone number. This will then email or text them a link as normal and still provide you with their information. 
And just like always, even if the Salsa Photobooth doesn't have an internet connection, it'll automatically send guests their captures when connected to an internet connection.
This new update to the Salsa iPad Photobooth Software will work on iPad Pro models on the newest version of iOS which, at the time of writing, is 13.5.1. While you don't need our Salsa Photobooth to take advantage of our Salsa App, there are many features and benefits to combining both the photobooth hardware with our photobooth software. I definitely recommend you schedule a demo with one our amazing Photobooth Strategists! 🙂 
---
Want to learn more tips and tricks on how to have a successful photo booth business?
Check out our other blog posts and our YouTube Channel where you can hear from real PBSCO Photobooth owners on how they've led their businesses to success!