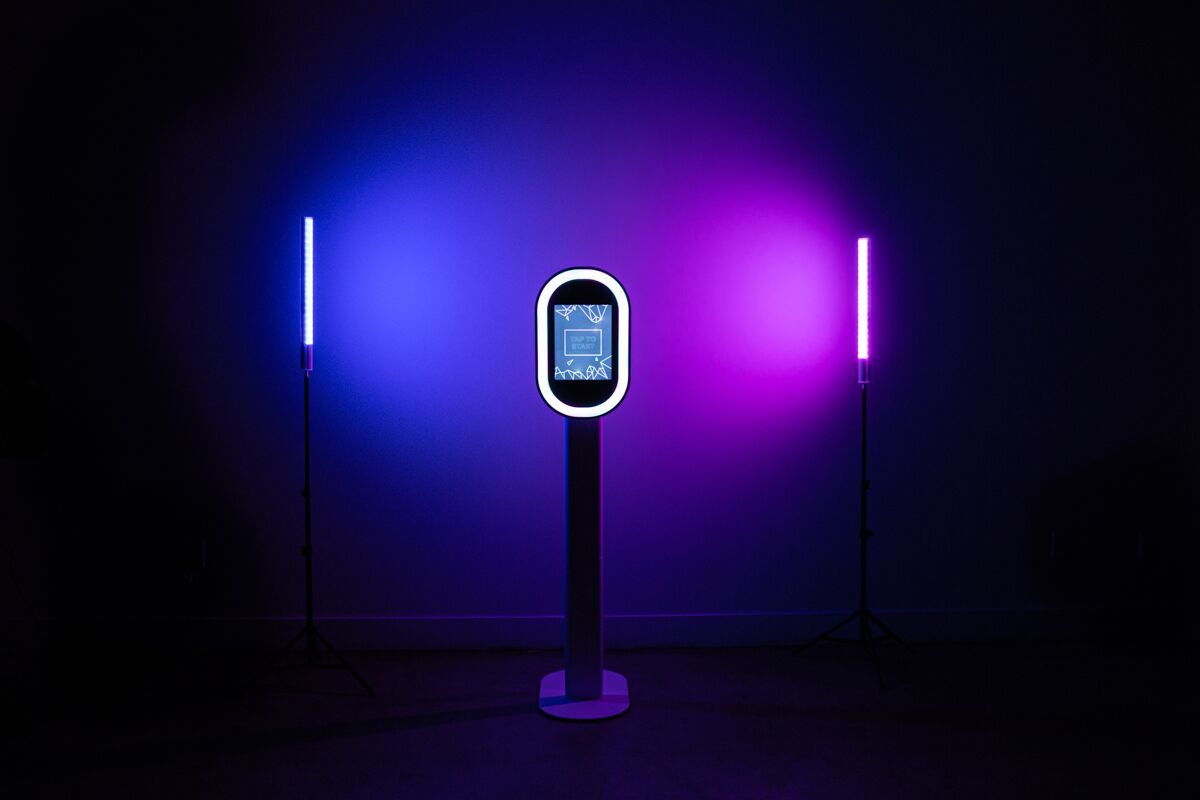 6 Easy Tips to Creating a Successful Digital Drop-off Photobooth
Before the world was affected by COVID-19, the photobooth industry began to see an uptake in Digital Drop Off Photobooths. While we can't change the state of the world at the moment, it goes without saying that Digital Drop Off Booths are more important than ever before. 
For those who are unfamiliar, a digital drop off booth is a booth that is prepared before an event and is then dropped off at the venue, left alone, and run exclusively by the guests.
Previously, this type of photobooth rental was great for longer events where clients may not have had the budget for a full-blown photobooth rental with an attendant or conferences with staggered hours.
Despite our current situation in 2020, people are still gathering and having events whether we agree or not. By offering a digital drop off booth, you're able to offer a photobooth to your client, without taking up a precious space on the, already limited, guest list.
Now, I know you what you might be thinking.
I can't possibly charge that much for a digital drop off booth, can I?
You can!
As with any photobooth rental it's important to create value with the photobooth, especially since it's going to be left unattended. Offering new features like Salsa's hands-free mode alongside existing features like beautification or filters is a great way to create value.
With all of this said, however, we don't live in a perfect world and so there are definitely things you need to keep in mind when offering this type of booth.
Pro Tip #1
A security deposit or retainer.
Now, I know this goes without saying that you should be requesting a security deposit or retainer with your photobooth rental already, but you may need to consider how much you're requesting.
After all, neither you or your photobooth attendant is going to be at this event and it's important that your security deposit is significant enough so that people will actually care.
It's also incredibly important that your contract states what your clients will be on the hook for in the event that the booth is completely destroyed. We recommend around $5,000 as that will cover the majority of the costs associated with completely replacing your booth.
Pro Tip #2
While you may not be able to charge $2,000 for a basic digital drop off booth, you definitely can if you know how to upsell! 
It's important to know the value added by offering videos, GIFs, Boomerangs, customized screens and branding, filters, and so much more. These are all excellent opportunities to upsell to your client and, before you know it, score a $2,000 digital drop off booth.
We've talked about pricing your photobooth business before in this article, here, and we also have an incredible series of videos on our Photobooth Academy. You can find these videos on the Salsa Web App and every new sign up will come with a 30-day free trial. Don't miss out!
Pro Tip #3
One of the downsides to a digital drop off booth is that, well … you won't be there. This isn't necessarily a bad thing, but it does mean that if any problems arise, you'll be unable to directly troubleshoot the booth.
For this reason, we recommend creating a quick "Troubleshooting Guide" for your client that goes over the most common errors and how they can fix them.
Again, we don't live in a perfect world, so it's crucial that you double-check your contract and define the definition of a working booth - is it a photobooth that can take pictures? That can take pictures and print?
We recommend defining a "working photobooth" as a booth that can take and save pictures. You can always go back and reprint the images, but you definitely don't want to be sued because of a printer issue at the event.
Printers can already be a pain as it is!
Speaking of printers, we also tend to recommend against them for digital drop off booths as they can simply become responsible for too many potential issues.
Pro Tip #5
This tip goes along with Pro Tip #4.
Just as it's important to outline what a working photobooth means to you and your photobooth business, it's equally as important to outline the minimum requirements from your client.
This means that the client is also obligated to provide sufficient power, space, etc.
Pro Tip #6
Last, but certainly not least we have the most simple pro tip for digital drop off booths.
Turn. On. Guided. Access.
Seriously, turn it on! Kids are smart and you definitely don't want to be receiving any strange FaceTime calls from your booth while you're not there.
Trust us, it has happened. You can find out more information about turning on Guided Access here.
---
Want to learn more tips and tricks on how to have a successful photo booth business?
Check out our other blog posts and our YouTube Channel where you can hear from real PBSCO Photobooth owners on how they've led their businesses to success!