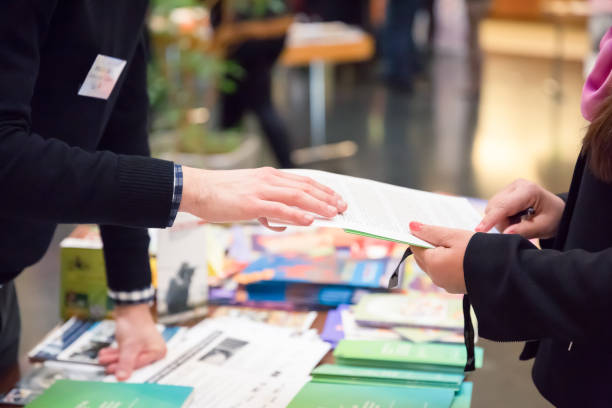 How a Photo Booth Can Engage Conference Attendees Like Never Before!
If you're a photographer, event planner, DJ or just involved in the event industry and planning on attending a tradeshow, you know the importance of making your booth appealing and driving attendee engagement.
After all, most tradeshows and expos have hundreds of guests in attendance and it's important to drive traffic to your booth to boost business.
So, how can a photo booth help with that? We're here to explain:
The Experience
Tradeshows are all about the experience. It makes sense, right? The reason people want to attend a tradeshow is to meet all of the companies in person instead of clicking around online.
With that said, there are going to be tens of dozens of other booths for companies that do almost exactly what you do. Heck, some of them may even have way more years of experience in the field than you. 
That's why standing out from your competitors and offering an engaging experience to attendees is so crucial. 
Cue the Salsa Photobooth.
By offering a photo booth, you're immediately offering an experience that most other booths don't have. It's fun and will draw attention to your booth.
Plus, and we'll get into this in a little more detail in a second, people can immediately share the photos they've taken on social media. This gives you exposure to a bunch of people who wouldn't have previously known of your company, but also will help drive traffic to your booth during the event.
Now sure, not everyone who uses your photo booth is going to be interested in the services you offer. But, it does mean that people who may have passed by your booth without a second thought may now stop and see why you have such a big crowd.
Future Marketing
Alright, so beyond just an improved guest experience, what else can a photo booth do you for you?
Marketing. That's right, your photo booth can help with future marketing.
If a guest uses your photo booth to take a picture of themselves or their friends, they're probably going to want that picture to save or upload to social media, right? And in order to get that picture to themselves, they're going to have to send it via text or email, right?
You see where we're going with this?
Your photo booth is going to allow you to collect the phone numbers and emails of all of the guests who use your booth. So the next time you send out a newsletter from your company, you may just have a couple hundred or thousand more people to reach out to. 
Again, while not everyone will be interested in your services, there's bound to be someone who will or someone who knows someone who will be interested.
And the marketing aspect is more than just collecting emails and phone numbers. Assuming you have the proper disclaimer before allowing guests to take photos, you own any photo that's taken.
Why is this good?
Well, you'll be able to use those photos for future marketing purposes whether that's on your website, in brochures, or in videos.
Plus, it's free! So any new clients you receive by collecting emails or showing off the gallery has all been done with zero cost to you.
It sounds like a win to us!
Microsites
The last thing that you should make sure that you're doing, is set up a microsite after the event with a gallery.
This way, you're able to send a link to all of the newly collected emails and phone numbers with a link to the gallery where they can download their photos or view photos taken by others.
But, use this as a good marketing opportunity as well. Make sure you have multiple call to action buttons on your microsite so that anyone who is moderately interested in your services can immediately get in contact with you.
---
Interested in more information about how using a photo booth can engage attendees at your next tradeshow? Check out this article here!
Want to learn more tips and tricks on how to have a successful photo booth business?
Check out our other blog posts and our 26-Episode Video Series where you can hear from real PBSCO Photobooth owners on how they've led their businesses to success!