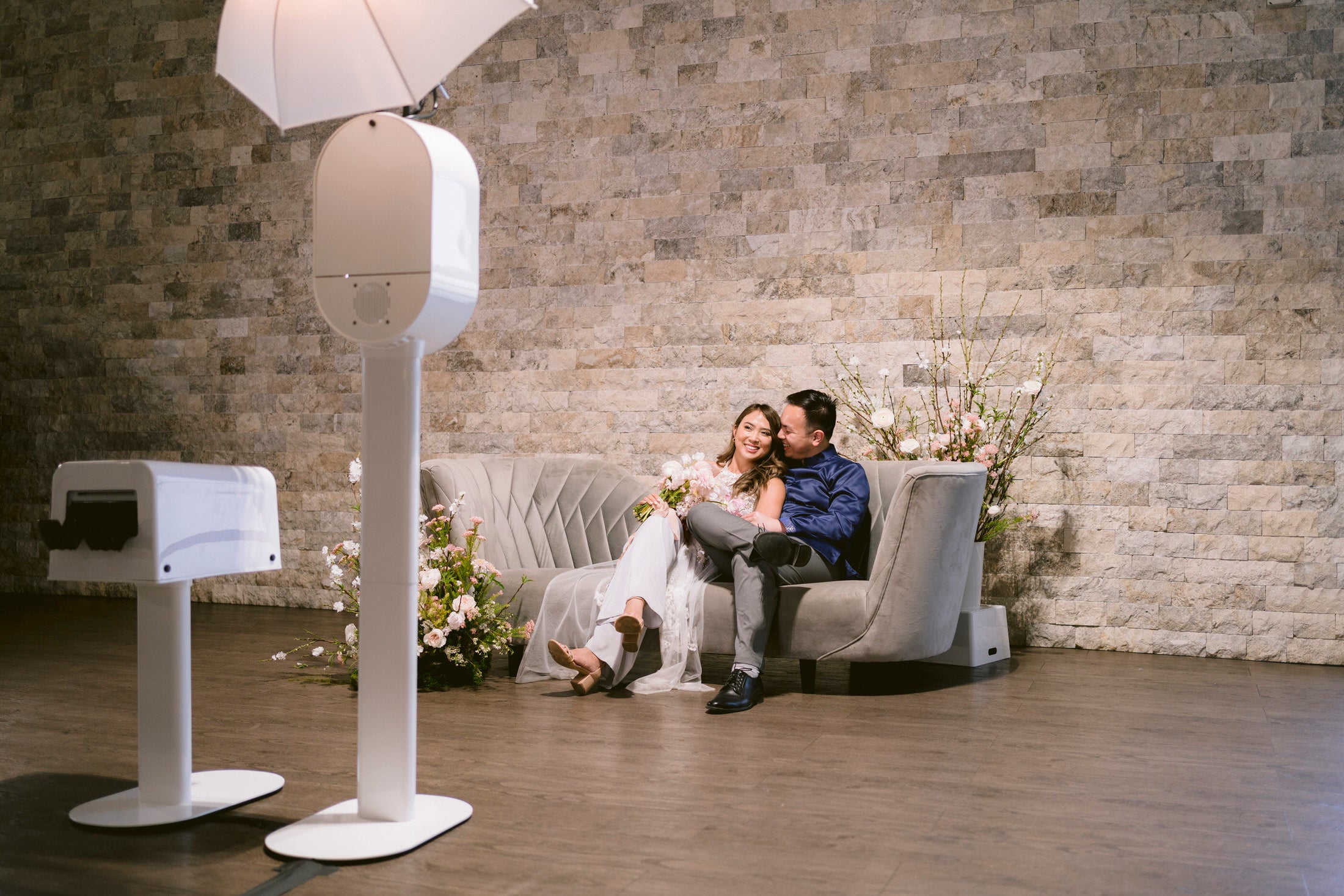 Guac Brings Simplicity to DSLR Photo Booths
DSLR photo booths have been around for years and there's a very good reason for that. They are extremely durable, and the quality of their images is second to none, thanks to the use of a DSLR (digital single lens reflex) or mirrorless camera. These cameras are capable of producing high quality photos quickly in perfect focus every time, which makes them an ideal photo booth option. Plus they create a luxurious finish that users love.
But it's not just photos. DSLR cameras offer great video outputs too. If you're looking for the flexibility of offering beautiful photos alongside other awesome features such as slow motion video, then a DSLR photo booth should be your first consideration. 
So why don't all photo booth owners offer DSLR photo booths?
The answer is simple. They've often been too complex. 
DSLR booths have often taken the form of an enclosed photo booth, which takes a long time to set up at an event. They are bulky and heavy, often requiring a couple of people to build or a large vehicle to transport. 
Yet even with the introduction of open air DSLR photo booths, the major complexity has often been the software used to control them.. 
Let's face it, a lot of DSLR photo booth apps are overly complicated and unreliable. For those just starting out in the photo booth business, trying to learn new and confusing apps can seem overwhelming and can take months if not years of practice. In fact, there are plenty of seasoned photo booth professionals who would be happy to admit they are still learning! 
But the DSLR photo booth has evolved. Let us introduce you to the Guac Booth. 
Imagine having a DSLR photo booth that is modern, compact, and takes a matter of minutes to set up. Did we mention it can fit into the trunk of a Mini Cooper?
A DSLR photo booth that produces high quality pictures and videos but is paired with software that is so easy to understand you can create a fully functioning, beautifully designed event in under 10 minutes. 
This is where the Guac Booth is transforming the DSLR photo booth landscape. 
By combining the ease of an iPad photo booth software with the quality of a DSLR camera, it's never been easier to create beautiful looking high end events to wow even the most discerning of clients.
The Guac Booth can be set up in just a few minutes thanks to its unique interlocking pole system. And its compact footprint and modern look will ensure it works perfectly at a whole range of events, whether that's at luxury weddings, Bar Mitzvahs or high end brand events. 
The Guac Booth utilizes the powerful Salsa photo booth app to allow you to create beautifully designed events in just a few clicks. With features such as the ever popular glam filter as well as video options like slow motion and boomerangs, you'll be able to stay ahead of the game and consistently produce high quality captures at all of your events.
If you're ready to take your events to the next level, or you're looking to add a compact and easy to operate DSLR photo booth to your business, our team is here to answer your questions about the Guac Booth and how it can attract higher value clients and help your business flourish.