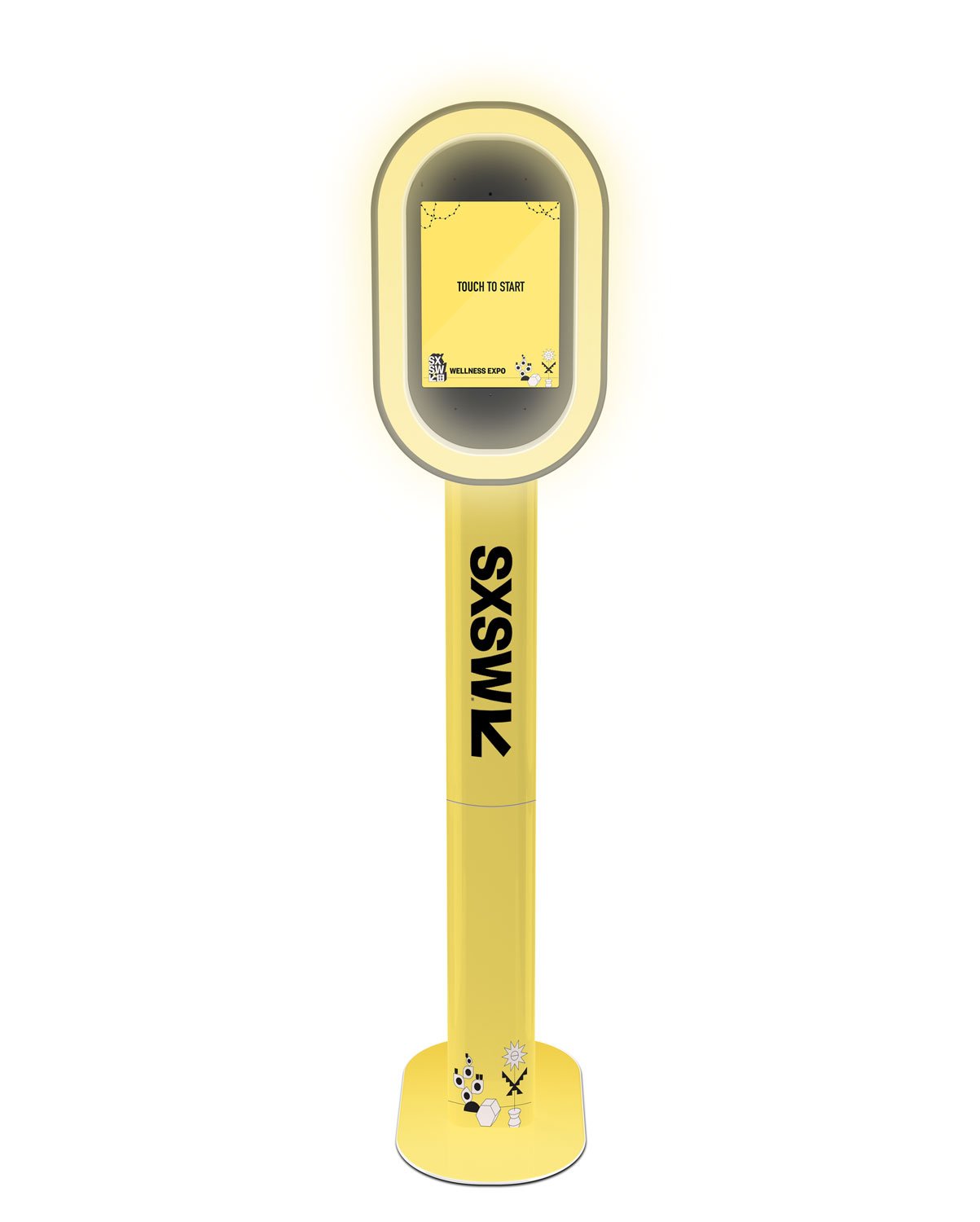 4 Reasons Why You NEED a Photo Booth at Your Next Tradeshow!
Photo booths, without a doubt, can be beneficial beyond weddings and other social events. 
Taking advantage of a modern photo booth, such as the Salsa booth, can not only improve the over guest experience at your next tradeshow or convention, but also be an incredibly powerful marketing tool.
Today, we're going to explain how photo booths work as a marketing tool and share some of the results from the SXSW tradeshow last year.
Ready? Let's dive in!
Analytics
With any investment, especially when it comes to marketing, it's important to know how much people are interacting with whatever it is that you're offering. 
After all, you want to know that you're going to receive a good return on your investment.
In the case of the Salsa Photo Booth, you'll receive detailed analytics regarding how many photos were taken, how many photos were shared, and more.
And the best part?
The Sala Photo Booth is so modern and easy-to-use that it can be completely unmanned as it was at SXSW. 
Data Collection
What if there was an easy way to collect phone numbers, names, and email addresses from your event attendees?
There is, with a photo booth!
During SXSW, our Salsa Photo Booth took 2,064 photos, GIFs, videos or Boomerangs, collected 1,602 phone numbers, and 1,168 emails in just two days.
You now have 1,000+ people that you're able to market to and you didn't have to lift a finger. Now that's incredible!
Branding and Sponsorships
You can give away free t-shirts, pens, bags, and the list goes on. 
But, how often do people really wear those shirts or use other merchandise that you've given out for free?
In our experience, not often.
However, if someone uses your photo booth to take a picture of themselves there's almost a guarantee that they're going to post that picture on some sort of social media.
This is where your branding comes in.
By creating customized templates for your photo booth, you can brand and advertise yourself in every photo that's shared.
At the end of the day, people won't even realize that they're advertising for you for free because all they want to do is share their photos. Best of all, the uploads are all in real-time, so you can drive even more traffic to your booth!
And this goes beyond just taking advantage of the photo template. You can even wrap your booth or customize the start screen to show off any sponsors you may have. All you have to do is place the photo booth in a high traffic area and BOOM! Easy branding!
Cool, right?
You'll also have an entire gallery of photos free to use for future marketing and promotional materials. Just be sure that you have some sort of disclaimer before people are able to take a photo. Lucky for you, the Salsa also takes care of that!
Contests, Scavenger Hunts, and More!
I think we all know that the goal of any tradeshow is to get guests to stop at each booth, right?
Photo booths are also a great way to run real-time contests or scavenger hunts. Not only does this improve the guest experience, but it'll allow you to collect even more data, help navigate traffic, and drive engagement on social media.
It was wonderful working with the Photobooth Supply company at the 2019 event. They offer a high-quality service that attendees appreciate, and set up and tear down were seamless. As an event planner overseeing logistics for more than ten large exhibitions, their efficiency and clear communication was greatly appreciated.
Brittani Mathis
As you can see, there are many benefits when it comes to having a photo booth at your next tradeshow. It may just be one of the most powerful marketing tools you can have!
If you have any further questions about getting started, our team is more than happy to help! Feel free to reach out to us at sales@photoboothsupplyco.com or request a demo.
---
Want to learn more tips and tricks on how to have a successful photo booth business?
Check out our other blog posts and our 26-Episode Video Series where you can hear from real PBSCO Photobooth owners on how they've led their businesses to success!