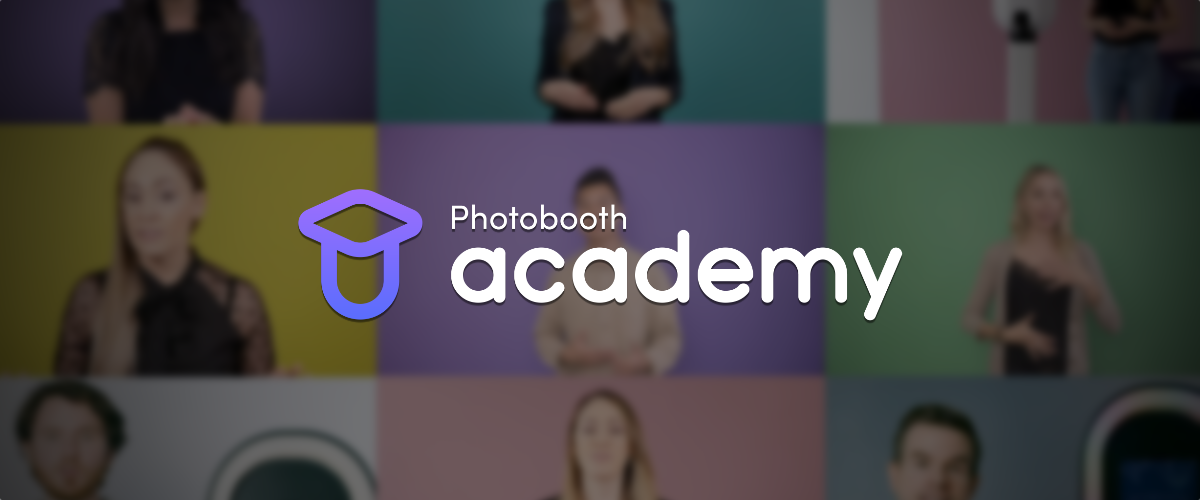 Photobooth Supply Co introduces Photobooth Academy
Over the last several months, our team has been working together across cities, states, countries, and continents to craft an ever growing library of premium content designed to help you take your business skills to the next level.
Photobooth Supply Co is proud to release our Photobooth Academy, a brand new collection of specialized business education videos we created just for you.
Exclusive early access to Photobooth Academy is available for free during this 30-day introductory period. If you're already a Salsa Plus or Pro subscriber, you can log into your Salsa account to access Photobooth Academy.
Not a Salsa app subscriber? Sign up for a Salsa app account and begin a free 30 day trial so you can join us while we start building a better business for tomorrow, today!
At PBSCO, our mission has always been to provide tools and resources you need to start and run a successful business. Whether it's professional strategies to find your niche and develop a brand identity, advanced tutorials on building an effective website, or deep dives into payment systems, invoicing, and insurance, Photobooth Academy puts the knowledge right at your finger tips.
Volume one includes all the above lessons, but wait - there's more:
Booking wedding clients
Community over competition
Using free events to promote your business
Etiquette
Following up after an event for reviews
We will be releasing new, exclusive content on a regular basis with topics to come including accounting, setting up an event with Salsa, advanced photography, white labeling, holiday booking, and so much more.
Much like our team, our family of owners range from photographers to DJs, college students to college graduates, marketing directors to full-time parents. Each of us have different dreams - becoming a renowned entrepreneurial business leader, a hometown hero, or a first-in-the-family business owner, to name a few.
All of us share the dream of freedom and financial independence.
We understand that the ongoing pandemic has rocked the world, disrupted normalcy, and put a lot of our plans on pause. This has been especially true for the event industry, and in that, we're all in this together.
Pandemic or no, we believe that we are all in this together, and our team has not stopped in our mission to help you reach your goals. We know neither have you.
So join us today at Photobooth Academy – a place you can go to prepare for the future.