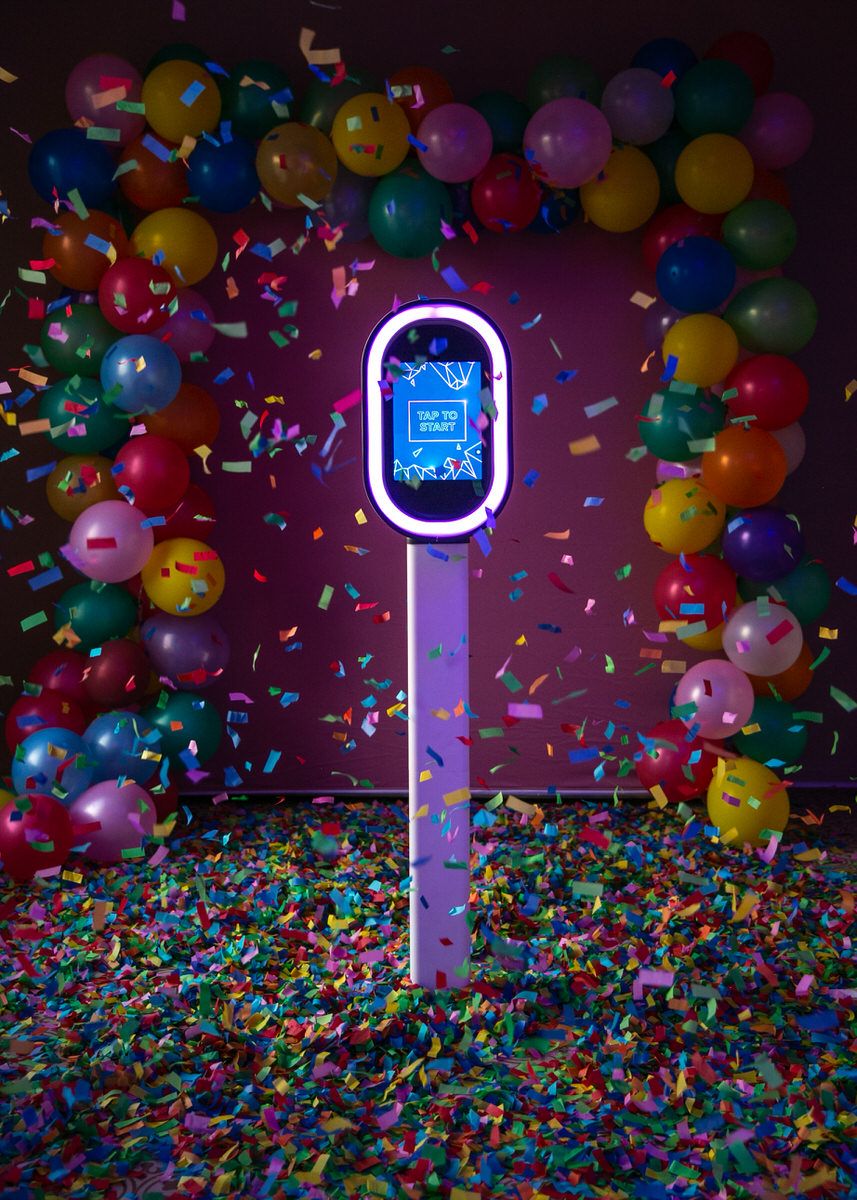 Why You Should Purchase An iPad Photo Booth
Running your own business and being a successful photo booth entrepreneur means that you need to take advantage of opportunities to expand sources of revenue and offer more options to customers.
As a professional who works hard at developing and creating events, you know that it's crucial to engage the people attending them. It's important to keep an eye on emerging technology trends so that you can make the most of them.
A case in point is the growing use of iPad photo booths. Anyone who has attended events in recent years is likely to have experienced one of these photo booths. iPads are extremely versatile devices, which is why the team at Photobooth Supply Co has developed their Salsa Photobooth, a portable photo booth system designed specifically for use with an iPad.
A major reason for basing a photo booth around the iPad is how convenient and immense popularity these tablets are for ordinary users to work with. If you already have experience using an iPad, you know how fun and easy this technology is.
Photobooth Supply Co also offers customers its Salsa app, made so you can do more with your iPad photo booth while helping people capture moments at events. We have years of experience developing our iPad photo booth and will be happy to answer any questions you might have about running a business that includes these photo booths.
If you're just starting to learn about the business of iPad photo booths, you should know that the "Global Photo Booth Market size valued at USD 378.2 Million in 2020 and is projected to reach USD 815.3 Million by 2027, at a CAGR of 11.6% during the forecast period," according to a report from Fox 40 WICZ TV. People are catching on to the idea that photo booths are crowd pleasers and can be a great way to break the ice at events, getting people talking to one another as they look at the fun pictures being generated.
Furthermore, there is demand around the world, especially where tourists gather and want to create unique souvenirs of the events they attend. 
Global Market Insights noted that "a growing number of tourists in emerging countries is anticipated to fuel the photo booth market growth."
With so many dollars on the table and growing interest among people to have fun with these photo-taking devices, it makes sense to learn more about photo booths and why people flock to use them at events.
Read on for insight into why you should purchase an iPad photo booth.
Boost Engagement at Events
When people attend an event but aren't really showing much enthusiasm for the proceedings, it's a sign that the event planners missed some important details. It's always important to provide ways to engage the people who come to these gatherings.
Since people typically enjoy taking pictures of themselves with friends and relatives, they will be delighted by the prospect of entering a photo booth to take some pictures. It's a way to commemorate the event and give them a tangible souvenir to take home with them.
Best of all, you can count on individuals being attracted by the instant sharing aspect of an iPad photo booth. People can create treasured, shareable captures with ease.
Help People Have Fun
Entering an iPad photo booth is a great way to kick off the festivities. Since you can provide props, interesting backgrounds, and even digital effects and filters, there are many ways for people to be entertained as the machine takes pictures of them.
And when other attendees at the event see what's going on, you can count on them sticking around to see what the photos look like of the first people who went into the booth. With iPad technology, you can expand beyond mere pictures to offer Boomerangs, GIFs, and videos, which are all easy to capture and share with an iPad photo booth. It's always good to provide your users with multiple options to improve engagement.
A Crowd Gathers and a Line Forms to Use Your
iPad Photo Booth
As people discover how fun it is to take pictures with an iPad photo booth, you will observe them gathering in a cluster around the booth. They will see the creative captures made with your booth, along with add-ons such as props, backgrounds, and effects. 
So, as more people are exposed to what the iPad photo booth can do, your events will become increasingly successful. This helps to boost your reputation in the industry and may result in more word of mouth sending additional business your way.
Schedule a Demo Today to See How an
iPad Photo Booth
Can Boost Your Business
Having an iPad photo booth will help set you apart from competitors in the events and entertainment space. You'll gain a reputation for having fun technology that excites attendees and becomes a focal part of the event itself.
Plus, you are providing a fun service, giving people photos that they can keep to remember the enjoyable time they spent there with friends, relatives, or work colleagues.
You may have some questions about what's involved in purchasing an iPad photo booth. No worries! The team of industry experts at Photobooth Supply Co is happy to help. To learn more about iPad photo booths, contact us or book a demo today.