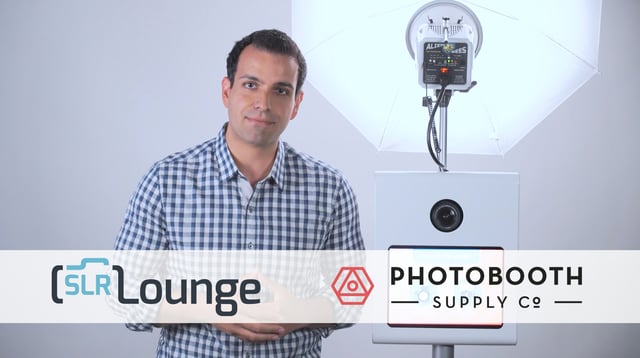 SLR Lounge Explains How to Profit from Photo Booths
Are you a wedding photographer? 
Pye Jirsa from SLR Lounge explains that offering a photo booth to your clients is an easy way to increase your overall revenue.
Why offer a photobooth?
No matter the event, photo booths are a lot of fun and allows your guests to walk away with memories. Not to mention that owners typically see a 70-80% profit margin after all hard costs. This is also a non-stop touchpoint for your guests to interact with, which can potentially lead to additional clients as well.
​
So, on top of revenue, photo booths equal increased visibility for your studio, brand and visibility that's going to convert into future shoots and bookings.
-Pye
Why Photobooth Supply Co?
The SLR Lounge team attempted to create their very own photobooth and it was discovered immediately that it was very expensive and time consuming. The design aesthetic and ease of use was what sparked their interest in the Legacy from Photobooth Supply Co. The minimalist look of the product does not distract guests from the event and no longer is needed to be placed in the back corner. 
Features
The touch controls make it user friendly and is practically ran directly by your guests. In addition to it's ease of use, guests will also be able to share their photos by text, email, print, Facebook, Twitter and more! The photobooth also breaks down quickly and even fits in two small cases for easy portability in between events!
In addition to their wonderfully designed product, as an owner you have access to their community Facebook group, a support site with video tutorials and direct access to their customer support team! 
---
Want to learn more tips and tricks on how to have a successful photo booth business?
Check out our other blog posts and our 26-Episode Video Series where you can hear from real PBSCO Photobooth owners on how they've led their businesses to success!