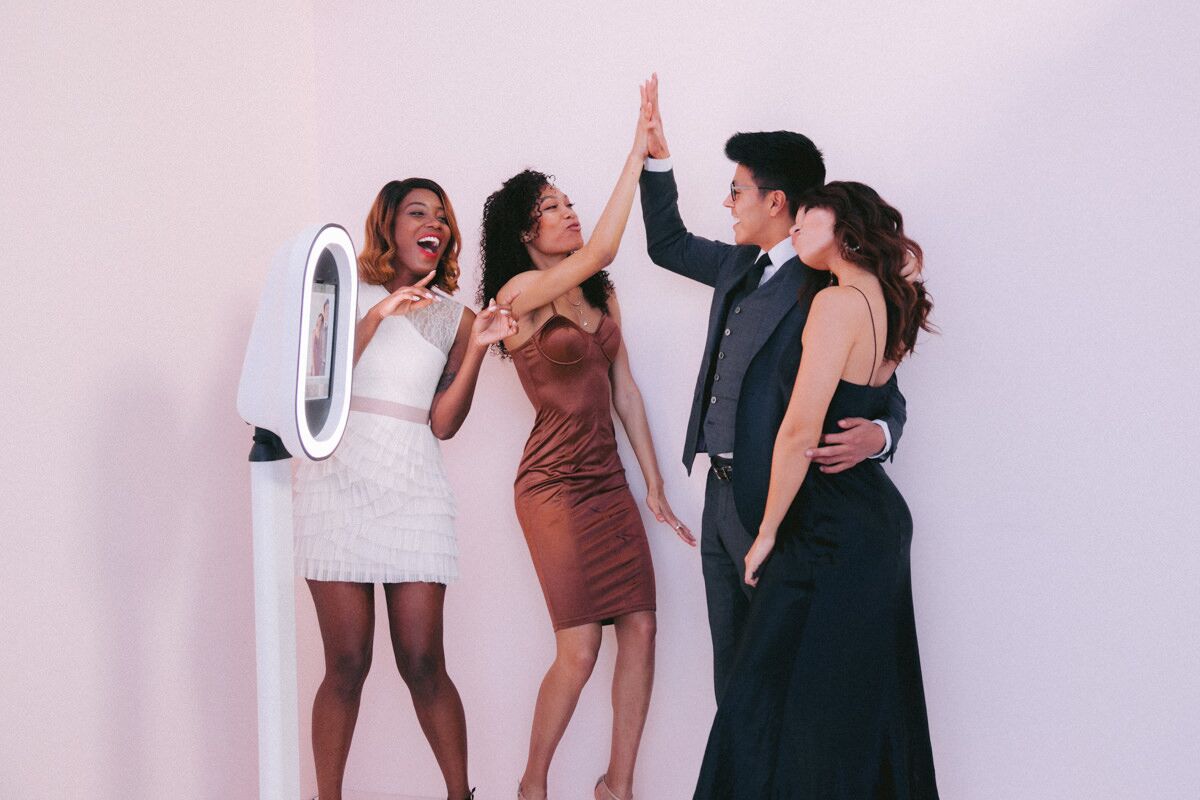 3 Incredible Tips to Grow Your Photography Business with a Photobooth!
If there's one common theme amongst photographers, it's that we love what we do, right? I would argue that it's one of the few careers that people get involved with for the money, but rather the passion.
With that said, I think it goes without saying that it's easy to get burned out. Long weddings, constantly running around on your feet, countless hours of editing photos, do I even need to keep going?
That's part of the reason photo booths are so amazing. Sure, we might be a little biased here at Photobooth Supply Co, but there's no denying how they can grow your photography business and give you the rest that you deserve. 
I mean, imagine ... what if you could earn an extra $40,000-50,000 or more per year? Would that allow you to rest more? Accept fewer bookings that don't net you as much profit? You bet it would.
Salsa Photobooth
Today we're going to be running through some simple tips that can help you grow your photography business by adding a photo booth to your repertoire.
Ready? Let's dive in.
Driving Revenue During Slow Seasons
As photographers, there is, undoubtedly, a slow season each year. For each photographer and each market it's a little different, but generally speaking, the winter months tend to be a lot slower.
It makes sense, right? After all, not many people want to get married in the snow.
Photo booths can help tremendously during these times. While weddings may be few and far between, there's a definite increase in Christmas parties, end of year parties, etc. 
A lot of these parties may not hire a dedicated photographer, but having a fun and interactive photo booth is something that's highly sought after.
If you're able to offer a photo booth as part of your services, you're also staying relevant. Not only will clients think of you as the photographer, but also as the person who offers an amazing photo booth experience.
And all of that extra revenue in the slow months? Yeah, it'll let you be a little bit more relaxed when the busy season kicks in.
Or, if you don't want to be relaxed, it'll be even more money.
How you choose to grow your business is up to you!
Separate Your Photobooth Business and Photography Business
After you've been offering the photo booth as part of your packages for your photography business and have had success, it's not a bad idea to separate the two businesses.
Separating the two businesses will help you grow even more. Clients will associate your photo booth business with photo booths and your photography business with photography. This will make it very clear what each business offers the client.
At the end of the day, you definitely don't want people assuming that if they book a photo booth, that you're going to be there with your camera, ready to take pictures, simply because you're a photographer. Moreover, it might not even be you at the event! You may have photo booth attendants. 
Guests using the Salsa Photobooth
Overall, it's generally better to keep the two businesses separate.
However, that doesn't mean you can't add a photo booth to your photography packages. You definitely can and should!
This also means that by having two different company names, even if they're the same company to you, that you'll improve your SEO and online presence.
For example, if someone searches "Photo Booths in Southern California," it's going to be a lot easier to find your business if it has a dedicated website for your photo booth. On the flip side, if you only mention that you offer photo booths on the packages page of your website, it's going to be harder to find you on Google because Google will recognize your website as a photography business.
Make sense? Good.
Improving SEO and Attracting Clients
We've briefly touched on SEO and why having two separate business names can help. But there are also ways to improve your SEO overall.
Whenever you've hosted an event, it's generally a good idea to post a few of the photos from the gallery in a blog post.
You don't have to write anything long-winded, but by updating your blog consistently with new content, Google will rank you higher in the search results. 
SEO is a long game, though. So consistency over time is important. If you don't see results right away, don't give up.
---
And that's it! We hope that these easy to follow tips help grow your photography business with a photo booth!
Want to learn more tips and tricks on how to have a successful photo booth business?
Check out our other blog posts and our 26-Episode Video Series where you can hear from real PBSCO Photobooth owners on how they've led their businesses to success!