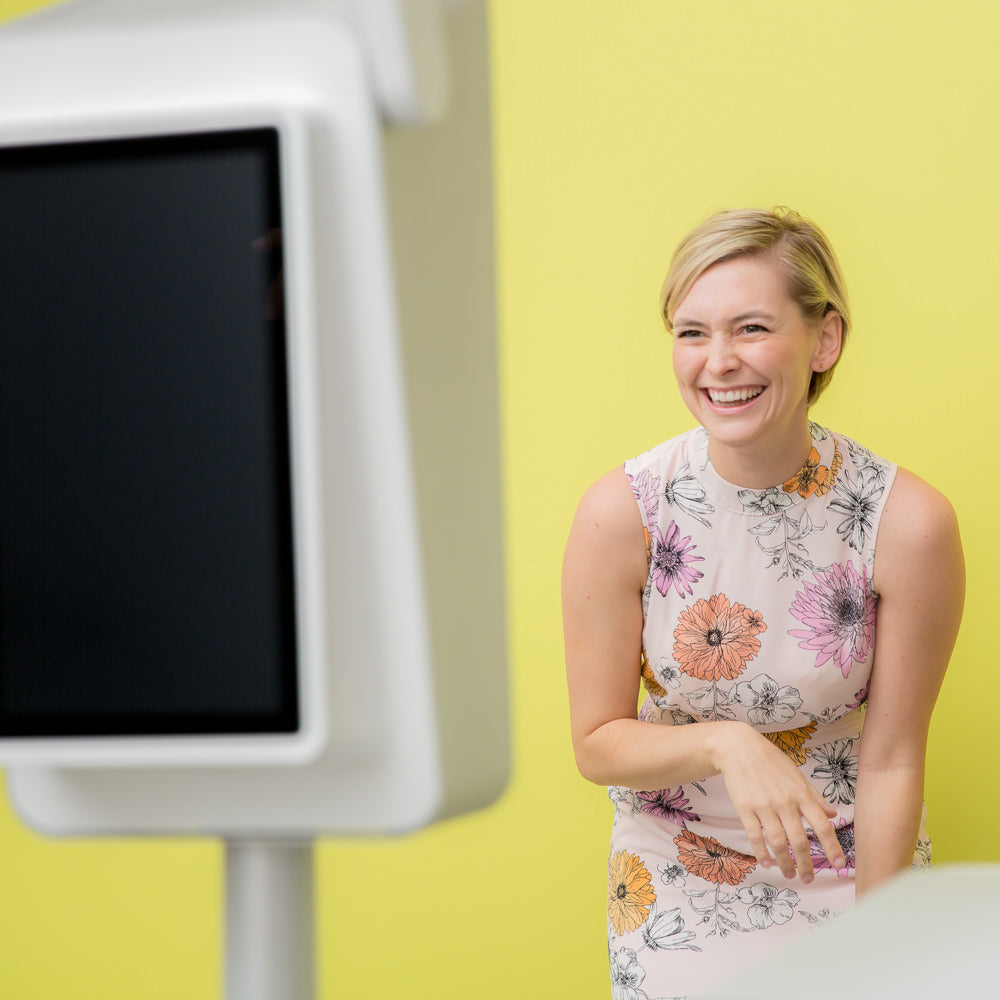 5 Best Tips to Increase Photo Booth Sales
So, you're a hungry entrepreneur that has embarked on the journey of owning a photo booth. It has arrived in the mail and you're done setting it up.
But, now what?
Now the pressure is on to get out there and nail down some clients! 
We're here to help with that. So let's talk about five ways to find customers for your business.
SOCIAL MEDIA ADVERTISING
There are so many opportunities waiting for you in social media advertising. We're going to talk about Facebook and Instagram specifically here. Whether you're trying to gain likes on your page or drive action on your website, Facebook and Instagram ads are capable of adding highly engaged people who are in your perfect target market.
Let's look at how we can improve your visibility by narrowing your market!
If you're a wedding photo booth company looking to find people who are getting married then you can utilize their relationship status to target your ads. A good audience would look similar to this: 
Age: 20-29
Relationship Status: Engaged
Location: Your Work Radius
Income: $30,000 - $100,000
These parameters are built to narrow down your audience to ones that will highly engage with your business. Your now specified audience will click an ad that sends them over to a landing page that quickly and effectively proposes your value to them. This could easily be a manageable stream of clients for you to work with for a minimal budget. There is plenty to experiment within the ads and you can optimize them to better suit your clientele. 
GOOGLE ADWORDS ADVERTISING 
Search Engine Marketing is an effective way to reach your target market. Much like the Social Ads, you can get a laser focus on your ideal client. There are a few big points to make for Adwords so we'll break it down for you: 
TEXT SEARCH ADVERTISING
Text search ads are what you'll see when you head over to Google & type in your search. You'll see some sponsored listings above the organic listings that pop out. These sponsored listings are paid for through Google Adwords and are designed to get you traffic on keywords that best suit your business.
Setting up Campaigns in Google Adwords with like topics & goals is key to success in Google Adwords Advertising. So plan ahead! If you're looking to target brides then make the demographic match that and make the content you're writing match that as well. It's important to land each of your campaigns on effective and content related landing pages to ensure high-quality user experiences are had.
DISPLAY ADS ADVERTISING
Display Ads are graphic, textual, or video ads that are displayed on the partner network and can be banners on websites or videos that display your message. They're best used for branding & reaching people while in the research stage of shopping for your service, these ads help you be a constant reminder that you're there for them!
These types of ads are the most management and require attention more often than text ads, but when managed properly can drive high volume traffic from qualified sources. This is a great way to get your brand on the big wedding websites, forums, and blogs and reach brides who are looking up ways to make their wedding more exciting and memorable. 
REMARKETING
This is the backbone of advertising online! Remarketing can help you recapture people who engaged with your website and bring them back to convert. The biggest issue with the web today is that there is too much information and people often research and forget as they go along who they've visited.
A remarketing campaign will be a constant reminder to them that they've visited your website and need to come back to learn more or capitalize on a great deal going on just for them! Remarketing campaigns can be specialized to regain their attention and make an offer that makes them go from vanishing lead to sale. 
GET ACTIVE IN THE COMMUNITY 
That's right, the WEB Community! Becoming active in forums and genuinely answering peoples questions about services related to yours will help people gain respect for you, as well as pin you as an authority in your industry.
Building a reputation on one of the big wedding websites for a high-quality photographer and photo booth owner will go miles when people need your services.
Utilize forums to answer people's questions about photo booths & photography without the spammy sales tactics by writing up an article to answer their question. This is a great way to be able to link to your website via the forum as well!
Being active online isn't just the forums, it's social too! Let's break that into a separate category. 
INSTAGRAM
#AlrightLetsDoThis!
Instagram is a great way to generate leads to the website when used properly. It's completely open to interpretation and experimentation as the nature of Instagram is constantly evolving. A great post with a fun photo of a bride and groom in a photo booth could grab the attention of a bride searching through Instagram and garner you a lead in return.
How do you do that though? Utilizing the "#" you can gear your posts to reach people geographically, #LA, #LAX, #CA, #California or by interests, #GettingMarried, #Engaged, #GettinHitched!
Make sure to respond to those who comment on your pictures and get engaged in the Instagram Community. Go like posts in community & get your name out there by spreading the love on others feeds with comments. 
PINTEREST
Brides are all over Pinterest day in and day out. It's a HUGE resource for their ideas and plans to make the perfect wedding. You'll want to be active by creating boards and pinning photos from your service up there, while also being active in the community. Get out there and make boards with pins from other people that are related to your service! Make sure to take your pictures properly and link them to your website. You'll enjoy seeing people repin your services over and over to remember that they want a photo booth at their wedding!
In summary, there are many paid & free ways to get business to show up at your door. You have to get out there and get it, join the community and advertise like a professional. Good luck!
---
Want to learn more tips and tricks on how to have a successful photo booth business?
Check out our other blog posts and our 26-Episode Video Series where you can hear from real PBSCO Photobooth owners on how they've led their businesses to success!