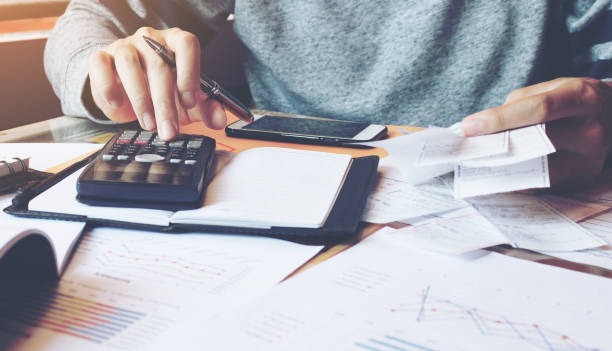 4 Easy Tricks to Achieve Your Financial Goals with Your Photo Booth
Now that you've established your photo booth business, it's important to plan your financial goals both professionally and personally. While for some a photo booth business may be a side hustle, it's even more important to discuss your financial goals.
Why?
When we earn "extra money" with our photo booths, it's very easy to spend it willy-nilly. In order to ensure that your business continues to grow it's important to set goals and objectives and we're here to help with these four easy-to-follow steps.
Create a Budget and List Goals
In this article we're specifically speaking about your photo booth business, but a lot of these steps apply to your personal life as well. With that said, feel free to kill two birds with one stone. It's actually ideal to have a business budget as well as a personal budget in order to have an idea of what you need to be making with your photo booth.
Creating a budget seems like a daunting task, but it can actually be fun and very beneficial. Once you've created your budget, without realizing it, you'll become more conscious of your spending habits. Silly things that you've bought, like that Starbucks coffee every morning, will start to resonate with you and make you realize how much money we spend unnecessarily. 
But, like I said, we're going to be focusing on your photo booth business. These are some of the most common costs associated with running a photo booth business:
| | | | |
| --- | --- | --- | --- |
| Income Sources | Fixed Costs | Variable Expenses |  One-Time Spends |
| Bookings / Sales | Rent / Mortgage | Advertising Costs | Office Supplies |
| Loans | Utilities | Commissions | Software (That's non-subscription based) |
| Savings | Internet and Cell Phone (This also includes cellular-enabled iPads and/or hot spots) | Travel Expenses | New Props (That aren't specific to one event) |
| Other | Website Hosting / App Subscriptions (Canva, Pixifi, etc.) | Other Marketing Costs | New Backdrops (That will be used more than once) |
| - | Accounting / Legal Services | Printing Services | New Equipment |
| - | Insurance | Employee Salaries | - |
While this chart may not cover everything, it'll give you a good starting point.
Now that we have our budget, it's time to list our goals. What do you want to accomplish with your business? Do you want to earn $30,000 in your first year? Do you want to pay off your debt? Maybe put a down-payment down on a new home?
Your goals are personal, but it's important to have them in mind. When we work towards a goal we work harder and in a more productive way.
Make your goals a reality!
Emergency Fund and High-Interest Debt
Unfortunately, we're currently experiencing some unprecedented times due to the COVID-19 outbreak and, because of it, we're understanding the importance of having an emergency fund.
You should aim to have a six-month emergency fund. What I mean by that is that you should have enough money saved that if you were unable to work for six months, you wouldn't even notice.
Of course, more is always better as you never know what could happen, but six months is a good rule of thumb.
However, while having an emergency fund is important, it's even more vital that you pay off high-interest debt. Hanging onto high-interest debt could be costing you more than you think.
Take a look at any and all debt you may have (loans, student loans, credit cards, etc) and find out which one has the highest interest rate. Tackle that debt first until it hits zero and then start again. Before long you'll have paid off your debt and in the most cost-efficient way possible.
Re-Evaluate Life Goals
What is it that you want to achieve with this business? Do you want to grow your photo booth company into something big? Or are you looking to maintain it as a side-hustle for some extra cash? Do you want to retire at 60 years old, or maybe at 30 years old?
These are the questions you must ask yourself. As we mentioned, you work better when you have a goal in mind that you want to achieve. 
Take any existing goals that you may have, think about them, and re-evaluate them to fit with your current business and lifestyle.
Transition into Retirement
Retirement may seem like a long time from now depending on your age and your life goals. However, the sooner you think about retirement, the better off you'll be.
Do your research, figure out how you want to best invest and save your money. It wouldn't be a terrible idea to reach out to an accountant or financial advisor to receive expert advice on saving for retirement. After all, we're no experts here.
Whatever you do, we beg you, save your money. Even just saving an extra $100 per month, or starting your retirement fund at 25 instead of 35 years old, can make a massive difference.
Trust us, you'll thank us later.
---
And that's it! We hope that these easy tips help you managed and plan for your financial success with your photo booth business!
Want to learn more tips and tricks on how to have a successful photo booth business?
Check out our other blog posts and our 26-Episode Video Series where you can hear from real PBSCO Photobooth owners on how they've led their businesses to success!