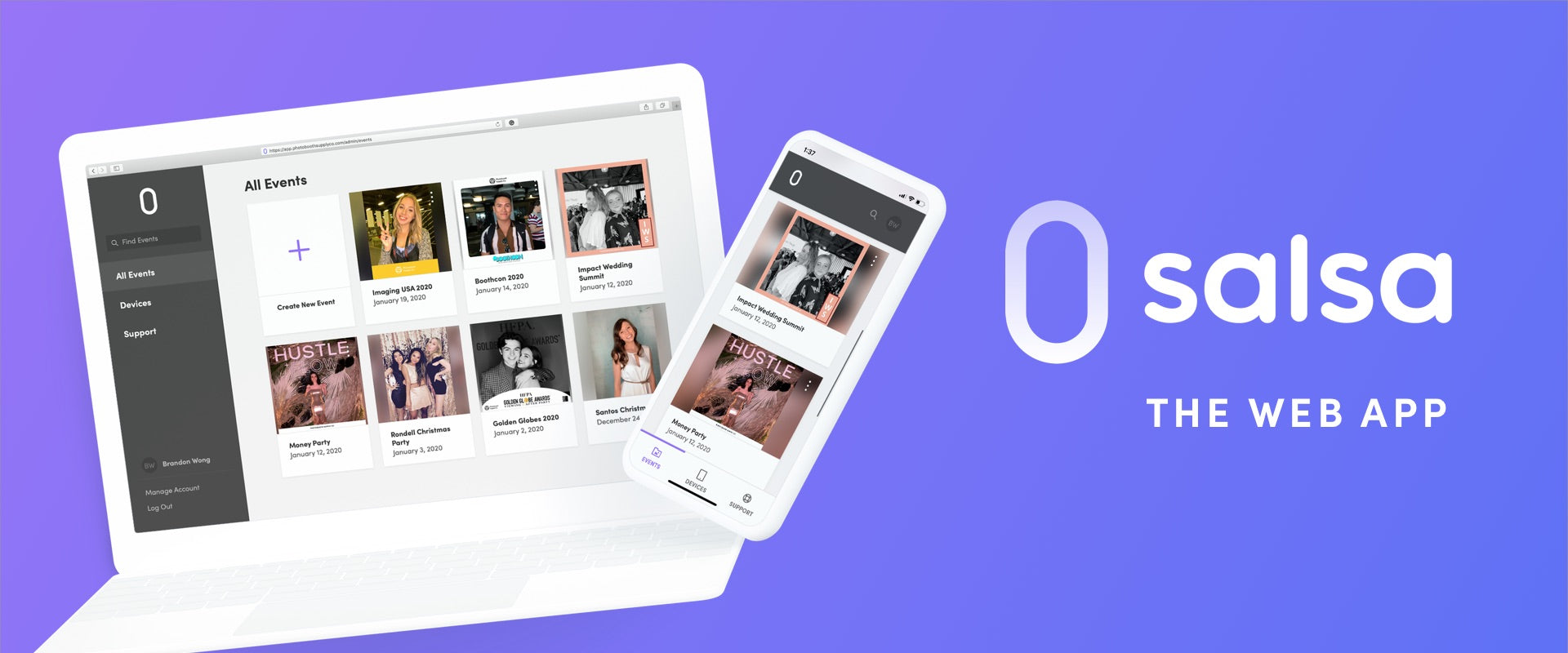 PBSCO is excited to announce the introduction of our brand new web app!
Our web app seamlessly integrates with the Salsa booth app to give you total control over your events. With your computer or smart device, you can now create, edit, and monitor any event from start to finish - from any location. 
Tired of having to transfer your event assets from your computer to your iPad? You can now upload your event assets, like overlays and green screen backgrounds, to your event from a web browser using the web app. No more hassle!
Don't have time to remove your iPad from your booth in-between events? You can now access all event captures and sharing survey analytics using the web app for easy, on-the-go business management. 
Catalina Bloch of MDRN Photobooth Company goes over these features, and all of the amazing possibilities our web app will bring your business, in this quick video walkthrough.
Enjoy!